A Pivotal Moment in FTD Research
Partners in FTD Care, Fall 2022
Download the full issue (pdf)
Research into FTD has gained momentum in recent years, with numerous active clinical trials, observational studies, and other notable scientific advancements. Many promising therapies that seek to improve symptom management or slow down or stop disease progression are currently in development, as are urgently needed diagnostic tools and biomarkers. The promise is palpable, particularly for a fatal progressive disease with no currently approved treatments.
However, a pressing new concern has emerged. Will there be enough participants to allow this research to continue? At this pivotal moment, diagnosing physicians and healthcare providers can play a critical role in opening the door to research opportunities for persons diagnosed and their families.
Approximately 40% of people diagnosed with FTD report a family history of related disorders, with 10% representing a genetic autosomal dominant transmission (Sirkis et al., 2019; Ramos et al., 2020). The demand for research participants is most critical for people with FTD caused by these genetic variants, particularly FTD cases caused by a variant in the GRN gene (FTD-GRN). The underlying pathophysiology in genetic cases is relatively better understood than in apparently sporadic cases, where there is no known familial relationship. Many FTD clinical trials, as well as observational studies, are specifically recruiting people with FTD-GRN (see the table below).
Research participation opportunities are available for people diagnosed with all FTD clinical subtypes (behavioral variant FTD, primary progressive aphasia, progressive supranuclear palsy, corticobasal syndrome, and FTD-ALS), past and current caregivers, biological relatives of people with FTD, and people with sporadic FTD. Current research opportunities vary widely in eligibility criteria, duration, types of interventions, and remote participation options.
Volunteering for research enables participants to access interventions, specialists, and assessments that may not be available as part of their routine medical care. Research participation can bring insights about their or their loved one's condition and allow them to play a more active role in their health care. Participating in research is also an opportunity to partner with researchers to bring us closer to better diagnostics, treatments, and even a cure.
Healthcare providers often serve as important connectors to research information for people living with FTD. Those who are aware of – and can make referrals to – research opportunities can help further FTD research. Persons diagnosed consider their clinicians' opinions one of the most important factors in deciding whether to try a new treatment (Association for Frontotemporal Degeneration, 2021). They also typically have ongoing relationships with their providers, and therefore a high degree of trust – essential elements in decision-making around research participation (Taft et al., 2019). Enrolling in research early in the disease progression is also important, as trials often target people in the earliest stages of FTD. Crucial trials will fail if they cannot recruit enough participants.
In addition to discussing traditional research opportunities early on, families should also be aware of genetic counseling and brain donation options, topics that can be difficult to discuss but are important for families to learn about.
Resources exist for both healthcare providers and families to stay informed of current research opportunities. People diagnosed with FTD, care partners, family members, and friends can enroll in the FTD Disorders Registry.
The Registry is designed to inform this community about research opportunities and match people to appropriate studies actively seeking participants. Registry participants retain full control over their identifying information, which is never shared. Healthcare providers can also sign up for the FTD Disorders Registry newsletters, which provide key updates in FTD research.
Families and professionals can also sign up for AFTD newsletters to stay informed about research opportunities and progress. Additionally, families should consider finding out if they are eligible for ALLFTD, a multisite natural history study that is fundamental to enhancing our understanding of FTD.
Scientists are closer than ever to new FTD therapies and diagnostic tools. We all have a role to play in helping the research succeed.

| Drug | Company | Indication | More Information |
| --- | --- | --- | --- |
| Al001 | Alector | FTD-GRN and asymptomatic GRN carriers | Click here |
| WVE-004 | Wave Life Sciences | FTD/ALS caused by C9orf72 variant | Click here |
| PR006 | Prevail Therapeutics | FTD-GRN | Click here |
| PBFT02 | Passage Bio | FTD-GRN | Click here |
| TPN-101 | Transposon | FTD/ALS caused by C9orf72 variant | Click here |
| DNL593 | Denali | FTD-GRN | Click here |

References:
The Association for Frontotemporal Degeneration (2021). Frontotemporal Degeneration (FTD): A Voice of the Patient Report.
Ramos, E. M., Dokuru, D. R., Van Berlo, V., Wojta, K., Wang, Q., Huang, A. Y., et al. (2020). Genetic screening of a large series of North American sporadic and familial frontotemporal dementia cases. Alzheimer's & Dementia, 16(1), 118–130.
Sirkis, D. W., Geier, E. G., Bonham, L. W., Karch, C. M., & Yokoyama, J. S. (2019). Recent advances in the genetics of frontotemporal dementia. Current genetic medicine reports, 7(1), 41–52. https://doi. org/10.1007/s40142-019-0160-6
Taft, T., Weir, C., Kramer, H., & Facelli, J. C. (2019). Primary care perspectives on implementation of clinical trial recruitment. Journal of clinical and translational science, 4(1), 61–68. https://doi.org/10.1017/cts.2019.435
See also: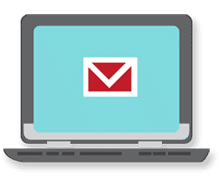 Sign up now and stay on top of the latest with our newsletter, event alerts, and more…