AFTD works every day to support people living with FTD, their families, healthcare professionals, and researchers contributing to the search for effective treatments and a cure.
It takes a community – and AFTD is sincerely grateful to everyone who has helped advance our mission.
Your donation helps to sustain and advance every aspect our mission. During our FYE 6/30/2019, 84 cents of every dollar donated went directly towards research, education, awareness, support, and advocacy. (For more information, read AFTD's Donor Bill of Rights.)
Your privacy as a donor is of the utmost importance to us as an organization — read AFTD's Privacy Policy to find out more.
Progress in our mission depends on the support of donors like you, and we hope you will consider making a contribution today. Here's how you can join the mission to end FTD, and help ease the journey of the next family impacted by this disease.
Giving a gift to AFTD in honor or in memory of a loved one, to mark an anniversary or special occasion, or simply to make a difference, is easy with our online form. Donations can be made using any credit or debit card, as well as your PayPal account.
Print and mail this form to give a gift to AFTD in honor or in memory of a loved one, or to make a general donation to support AFTD's work. You can designate your gift for a specific area of AFTD's mission or leave it unrestricted. Gifts can be made by credit or debit card, or by mailing a check to:
AFTD
2700 Horizon Drive, Suite 120
King of Prussia, PA 19406
Become a monthly donor with our recurring gift program. It's the easiest way to give consistently, and helps form a predictable source of income that we can count on to support our mission. Set up a recurring gift today.
Donor Advised Funds — one of the fastest-growing giving methods — are a tax-efficient way to manage charitable donations. If your Donor Advised Fund is managed by Fidelity Charitable, Schwab Charitable, or BNY Mellon, simply click here to make a designation.
Planned giving lets you create a legacy by setting up a donation in the future. The most common type of planned giving is a bequest through a will, but there are other opportunities as well. Visit our Planned Giving Opportunities page for more information.
Named Funds allow you to honor a loved one by establishing a fund in their memory. Visit the Named Funds section of our website to learn more.
Donating stock is perhaps the most cost-effective asset to use in making a charitable gift. For more information, including a stock-donation form, visit our Gifts of Stock page.
A fun and engaging way to support AFTD is to create or participate in a Grassroots Event – whether a walk/run, an online campaign, a Food for Thought event, or a fundraiser of your own invention.
Other Gift-Giving Options
Shopping on Amazon: Through Amazon's charitable shopping program, AmazonSmile, you can choose to steer .5% of all your Amazon.com purchases to AFTD. Go to AmazonSmile, search "AFTD," then select "The Association for Frontotemporal Degeneration" as your designated charity of choice.
Employer Matching Gifts: After making a gift to AFTD, check if your employer has an employee matching gift program to support charitable giving to nonprofits – an easy way to double your donation.
Vehicle Donations: Get a tax deduction by donating your vehicle to support AFTD! Donate online or call 877-537-5277 to speak to a representative.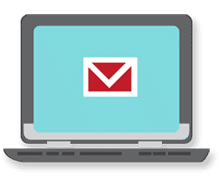 Sign up now and stay on top of the latest with our newsletter, event alerts, and more…