You don't have to face the FTD journey without help. AFTD has created and compiled resources that you can use for support, as well as to educate yourself and others about this disease.
HelpLine
AFTD's most important resource is its HelpLine. Call 866-507-7222 or send an email to info@theaftd.org and our staff will respond with understanding and the most currently available information.
Comstock Grants
AFTD's Comstock Grant program offers modest financial assistance to people with FTD and care partners to maximize their quality of life. Three grant programs are available for the person with FTD, full-time family care partners, and for travel to an FTD education conference. Visit page
Awareness Cards
These printable cards – available for both care partners and persons diagnosed – are an easy way to let others know what FTD is and how it may impact behavior in a public setting. Visit page
Provider Letter
This sample letter lets care partners and persons diagnosed inform healthcare professionals about FTD's symptoms as well as ways they can help. It can also be given to other professionals whom you may deal with, including lawyers, family members, and law enforcement. AFTD offers letters written from the perspective of both persons diagnosed and care partners/caregivers.
Publications
This page contains information about publications from AFTD, a short documentary about FTD, and other recommended resources. Visit page
Recommended Reading/Viewing
This page contains a list of media compiled through recommendations from AFTD staff and family caregivers. Visit page
State-by-State, International, and Other Resources
For a list of state-by-state and international resources and ways to get involve — visit this page.
For a list of links to other resources that may provide useful FTD-related information to persons diagnosed, caregivers, healthcare professionals, and researchers, view this page.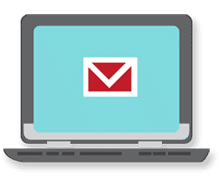 Sign up now and stay on top of the latest with our newsletter, event alerts, and more…