Take Action and Volunteer
Throughout the U.S., AFTD volunteers donate their time and their talents to make the journey easier for the next family. Our volunteers truly understand the daily realities of FTD—the challenges, the setbacks, even the small triumphs. They are our community's boots on the ground, delivering support, spreading awareness, and making a difference for others affected by FTD.
AFTD offers a variety of opportunities to support and engage families, raise critical funds and awareness, and educate local communities. You can help by partaking in community awareness activities, facilitating support groups, or by hosting a grassroots event.
AFTD's Volunteer Program now has two Volunteer Coordinators to better assist our amazing community. Jacqueline Butler-Gamble will be the lead for Zone 1 and Carrie Johnson will be the staff lead for Zone 2.
"I am honored by the trust others put in me when sharing their fears, challenges, and small victories. Volunteering for AFTD has given me the opportunity to pay it forward."


– Marian Grems, AFTD Support Group Volunteer
After filling out the form, you will be assigned a Volunteer Coordinator who will help match you with an activity that best suits your skills, interests, and availability. They will guide and support you throughout your time as a volunteer, ensuring a rewarding and fulfilling experience that positively impacts families living with FTD.
AFTD can help cover transportation and other activity costs. Talk to your Volunteer Coordinator to learn more.
Note on COVID-19: Learn how AFTD will lead and coordinate volunteer activities in the months ahead, as states continue to reassess their approaches to managing the pandemic. Read our 2021 guidelines.
"It is, truly, very fulfilling to be a part of AFTD. What a terrific organization that allows many to volunteer in a meaningful way."


– Sandy Cannon, AFTD Volunteer
Found a volunteer activity that's right for you? Your Volunteer Coordinator will guide you through the onboarding process, including our volunteer-led orientation training. For more details, please see our AFTD volunteer orientation schedule.
If you have additional questions or want to learn more, please email volunteer@theaftd.org (noting the state in which you reside), and a Volunteer Coordinator will be in touch.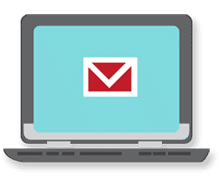 Sign up now and stay on top of the latest with our newsletter, event alerts, and more…