As the local and national impact of COVID-19 (coronavirus) continues to evolve, we want for you to know that you aren't alone. AFTD is here to help you navigate what we know is likely a challenging and stressful time.
We will continue to add information as it becomes available, and will provide you with resources and guidance to help cope with challenges and uncertainty in the days and weeks ahead.
COVID-19 is from the same family as one of the viruses that causes the common cold, so it spreads very easily. However, the impact of COVID-19 can be more severe. While 80% of affected individuals have mild disease, about 15% have more severe disease that may require hospitalization. COVID-19 can be fatal for up to 5% of those affected.
FTD and Risk for COVID-19
You may be wondering if whether you or your loved one with FTD is more susceptible to getting COVID-19.
In general, FTD is not considered a condition that compromises a person's immunity. However, GRN mutation carriers may face increased susceptibility to COVID-19. If we or our loved ones with FTD are 60 or older, we face increased risk for a more severe infection.
Some other circumstances may bring greater risk. If our loved ones live in a nursing facility, or face other chronic conditions, we need to pay special regard to their safety. Adhere closely to visitation guidelines or restrictions – whatever challenges they bring, they are for the safety of you, your loved one, and for all in your community.
Irrespective of an individual's age, common behavioral symptoms associated with FTD (poor hygiene, lack of awareness of others or of the need for extra precautions) may increase a person's risk of exposure.
The list of potential symptoms of COVID has been expanding, and caregivers are directed to the CDC website for the most up-to-date list.
Dr. Ted Huey of AFTD's Medical Advisory Council offers more information on the steps one can take if a caregiver or person diagnosed develops COVID-19.
Social Distancing and FTD
Many of the people we see with FTD are unable to understand the necessity for social distancing due to cognitive impairment. Nor are many able to conform to the required social restrictions; the prominent behavioral symptoms of FTD put persons diagnosed at particular risk. Behavioral symptoms that were manageable before the pandemic may be more problematic today, even if the symptoms themselves have not changed.
For example, inappropriately approaching or touching strangers, a common behavioral symptom of FTD, is more unacceptable now than ever due to risk of spreading coronavirus. Persons diagnosed may have repetitive compulsive behaviors and routines that they can no longer perform. For example, some may eat the same meal at the same restaurant every day and may have trouble understanding why they can no longer do so. People with FTD can have particular trouble adapting their behavior to new circumstances, such as the necessity for social distancing.
Dr. Huey offers guidance on maintaining the proper social distance of someone with FTD.
The things that each of us should do to minimize the risk of spread include:
Washing hands for 20 seconds.
Keeping hands away from the face.
Maintaining a distance of 3 to 6 feet.
Coughing or sneezing into one's elbow, and properly disposing of tissues.
Wiping frequently contacted surfaces with an alcohol-based cleanser.
Avoiding groups and crowded surroundings, including family gatherings and public transportation.
Check to see if your doctor's office is one of many now offering telemedicine office visits.
Use home delivery services whenever possible. There may also be resources in your community that provide home delivered meals and grocery delivery to those in need.
Challenges with Communication
Communication around COVID-19 can be a particular challenge with FTD. People with FTD may be unable to communicate effectively that they are not feeling well. It may be difficult to convince them of the rationale for minimizing risk. Individuals with FTD may have difficulty remembering to wash their hands, or in regulating social distance. They may also have difficulty being empathetic or insightful enough to understand the risk that not adhering to these practices may pose for others.
While grasping COVID-19 information is challenging for any of us, for people with primary progressive aphasia (PPA) it can be especially hard. People living with PPA may not be able to find the words to formulate their questions or express their feelings. Others may have difficulty understanding what they read in newspapers or hear on television. These challenges in communication can cause frustration, confusion, and apprehension. Caregivers should review COVID information with the person diagnosed, simplify it as much as possible, and repeat the process as often as is reasonable.
While families and professional caregivers already have huge responsibilities, these obligations now increase because we have to be additionally mindful of helping our loved ones engage in good hygiene and social contact. Moreover, caregivers are at increased risk because of physical proximity, frequent contact, and the stress and burden that caregiving can bring.
AFTD will continue to provide critical information to help you and your loved ones address the unique challenges of living with FTD during the COVID-19 pandemic. These resources cover topics including:
Throughout the pandemic, healthcare experts, including members of AFTD's Medical Advisory Committee, are contributing open letters addressing specific aspects of managing FTD care during the time of COVID-19:
While COVID-19 prevented AFTD from holding our annual Education Conference this spring, we have worked with conference presenters and sponsors to provide a series of webinars to help families better manage the FTD journey during the unique and difficult circumstances presented by COVID-19:
All of these factors make it doubly important to engage in good practices to help protect those around us. Your thoughtfulness and vigilance in these challenging times will help protect those with FTD as well as caregivers, families, friends and acquaintances from COVID-19.
It is important to know that you're not alone. Friends and family may be able to help if called upon. AFTD will be offering ongoing updates, and the organization's HelpLine – also reachable by calling 866-507-7222 – can offer guidance and assistance if you have additional questions or concerns.
To receive our most current updates and communications, we recommend following us on Facebook and Twitter, and signing up for AFTD emails. You can also seek peer support in AFTD's private Facebook group.
Sign up for our newsletter to find out more about this disease and AFTD's work to address it.
Contact AFTD's Helpline 1-877-976-9282, or info@theaftd.org.)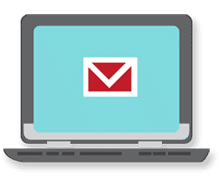 Sign up now and stay on top of the latest with our newsletter, event alerts, and more…
The following information can help you to prepare for and address COVID-19 as we continue to learn more about the ongoing situation:
The Centers for Disease Control and Prevention (CDC) has compiled a comprehensive checklist of general tips for preparing your household prior to a COVID-19 outbreak in your community.
For Care Partners and Family Members
It is equally important for care partners to attend to their own health and to be proactive about self-care: the CDC proposes strategies in order to ensure that you are coping and taking care of yourself during this time of increased isolation.
AFTD is presenting a series of webinars reflecting material originally developed for the 2020 AFTD Education Conference, which was canceled due to the COVID-19 pandemic. The material has been…
MORE