A Message from Dr. Murray Grossman about COVID-19
Dear Friends,
COVID-19 is upon us. This is from the same family as one of the viruses that causes the common cold, so it spreads very easily; but the disease caused by COVID-19 can be much worse. While 80% of affected individuals have mild disease, about 15% have more severe disease that may require hospitalization. COVID-19 can be fatal for up to 5% of those affected.
While FTD is not generally considered to be an immunocompromised condition, GRN mutation carriers may face increased susceptibility to COVID-19. If we or our loved ones with FTD are 60 or older, we face increased risk for a more severe infection.
Some other circumstances may bring greater risk. If our loved ones live in a nursing facility, or face other chronic conditions, we need to pay special regard to their safety. Adhere closely to visitation guidelines or restrictions – whatever challenges they bring, they are for the safety of you, your loved one and for all in your community.
Irrespective of age, there is increased risk of exposure and spreading the COVID-19 infection through poor hygiene and increased social contact. The things that each of us should do to minimize the risk of spread include:
Washing hands for 20 seconds.
Keeping hands away from the face.
Maintaining a distance of 3 to 6 feet.
Coughing or sneezing into one's elbow, and properly disposing of tissues.
Wiping frequently contacted surfaces with an alcohol-based cleanser.
Avoiding groups and crowded surroundings, including family gatherings and public transportation.
Communication around COVID-19 can be particularly challenging. People with FTD may be unable to communicate effectively that they are not feeling well. It may be difficult to convince them of the rationale for minimizing risk. Individuals with FTD may have difficulty remembering to wash their hands, or in regulating social distance. They may also have difficulty being empathetic or insightful enough to understand the risk that not adhering to these practices may pose for others.
While families and professional caregivers already have huge responsibilities, these obligations now increase because we have to be additionally mindful of helping our loved ones engage in good hygiene and social contact. Moreover, caregivers are at increased risk because of physical proximity, frequent contact, and the stress and burden that caregiving can bring.
All of these factors make it doubly important to engage in good practices to help protect those around us. Your thoughtfulness and vigilance in these challenging times will help protect those with FTD as well as caregivers, families, friends and acquaintances from COVID-19.
It is important to know that you're not alone. Friends and family may be able to help if called upon. AFTD will be offering ongoing updates, and the organization's private Facebook group can connect you with others who understand. Finally, AFTD's HelpLine can offer guidance and assistance if you have additional questions.
Sincerely,
Murray Grossman, MDCM
AFTD Medical Advisory Council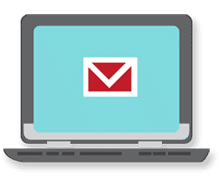 Sign up now and stay on top of the latest with our newsletter, event alerts, and more…