Scientific American Highlights Evolving Research into Tau Protein
In a recent online feature, Scientific American highlights how the protein tau has taken a leading role in research combating FTD and other neurodegenerative diseases.
While the abnormal accumulation of two proteins in the brain – beta-amyloid and tau – have long been linked to Alzheimer's disease and related dementias (ADRD), decades of focus on beta-amyloid has failed to significantly help persons diagnosed. The article covers how researchers are now dedicating more attention to the second member of the toxic protein duo in hopes of better understanding the role tau plays, and to figure out ways to track and manage its impact on brain cells.
Among the scientific advancements included in the article are the findings of AFTD-funded research into the protein's accumulation and connection to a range of neurodegenerative diseases. Led by Anthony Fitzpatrick, PhD, of Columbia University's Mortimer B. Zuckerman Mind Brain Behavior Institute, the recently published research has provided new insights into the protein's structure that could advance the fight against FTD and other forms of dementia.
The article also notes current scientific theories into what causes tau to turn toxic, as well as an overview of the therapies and methods under development to identify, track and slow tau accumulation.
Click here to read the article on the Scientific American website.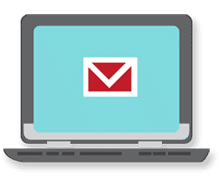 Sign up now and stay on top of the latest with our newsletter, event alerts, and more…