Defending Against Scams During COVID-19
As COVID-19 continues to impact the country, scammers are taking advantage of the situation by playing into the anxiety and uncertainty surrounding the pandemic. During this time, you may notice increased robocalls, emails and posts promoting COVID-19 awareness and prevention tips, and fake information about COVID cases in your local area. Scammers may also be asking you to donate to victims, offering advice on unproven treatments, sending malicious email attachments, or targeting government economic impact payments and offering new work-at-home job opportunities.
People with FTD are especially vulnerable to these predators, and scams can be even harder to prevent during this time of increased isolation. Some symptoms of FTD like anosognosia, poor judgment and impulsive behaviors often limit the ability of a person diagnosed to be vigilant with finances and personal information. Although you may not be able to protect your loved one from all scams, together you can take some basic precautions.
Care partners and persons diagnosed should work together, as much as possible, to put safeguards in place, including new passwords and restricted financial accounts, to successfully prevent scams. Finding a balance between treating the person diagnosed with respect and dignity while still keeping them safe and protecting their well-being is never easy, but is always important – particularly now.
Frequently change your ATM and credit card PINs and passwords. When using bank and credit card accounts online, turn off the option to save the card and login information.
Work with your bank and/or credit card company to set a low spending limit, and to require permission before funds are processed for large purchases. You can also set up real-time alerts when purchases are made to better protect yourself from fraudulent charges.
One way to honor the independence of the person diagnosed is to establish their own separate banking account with low or restricted funds available to them, to help manage their spending.
Try to open mail and emails before your loved one and weed out messages that could be spam and/or lead to fraudulent purchases. Make sure the anti-malware and anti-virus software on your computer is up to date.
Identify and unsubscribe from junk emails. Be aware of fraudulent products claiming a coronavirus cure – remember, there currently are no approved vaccines, drugs, or therapies available to prevent or treat the virus.
If there are periods of the day when the person diagnosed will be left alone, either turn off the router to limit internet access, or contact your internet provider to see if you can change your account settings to limit access.
Put your loved one's cell and landline phone numbers on the National Do Not Call registry.
Stay up to date on scams by visiting the Federal Trade Commission Consumer Information website.
If you want to report a scam or believe you have been a victim of a scam, contact AARP's Fraud Network helpline at (877) 908-3360 and they can help with next steps.
Photo by rupixen.com on Unsplash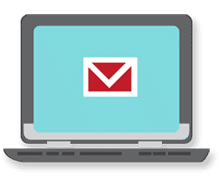 Sign up now and stay on top of the latest with our newsletter, event alerts, and more…