FTD Care During the COVID-19 Pandemic: Challenges and Suggestions
As many of you reading this are likely all too familiar with by now, families affected by FTD face distinct challenges in relation to the COVID-19 pandemic.
New York has had a very high prevalence of COVID infection. I'm writing today to share some suggestions drawn from our experience here. While your own situation – and the scope and severity of the challenges where you're located – may vary, it's my hope that some or all of what I share below will offer help for the time ahead. This guidance assumes that you and a loved one with FTD are living together at home; if your loved one is in a facility, you may be able to use some of the below in dialog with facility staff, or for your own benefit and that of the rest of your family where applicable.
Challenge: Social Distancing
Many of the people we see with FTD are unable to understand the necessity for social distancing due to cognitive impairment. Nor are many able to conform to the required social restrictions; the prominent behavioral symptoms of FTD put persons diagnosed at particular risk. Behavioral symptoms that were manageable before the pandemic may be more problematic today, even if the symptoms themselves have not changed.
For example, inappropriately approaching or touching strangers, a common behavioral symptom of FTD, is more unacceptable now than ever due to risk of spreading coronavirus. Persons diagnosed may have repetitive compulsive behaviors and routines that they can no longer perform. For example, some may eat the same meal at the same restaurant every day and may have trouble understanding why they can no longer do so. People with FTD can have particular trouble adapting their behavior to new circumstances, such as the necessity for social distancing.
Suggestions:
Walking. Under most social distancing guidelines, going for walks outside while maintaining distance from others is allowed. Caregivers can try walking with the person diagnosed and observe his or her behavior: If social distancing can be followed, walking can be a valuable activity and form of exercise.
Maintaining routine. Many of the programs that you and your loved ones regularly attend are most likely now closed, which can be very disruptive. Caregivers can try to recreate at home some routines and activities in a new context. In general, as much preservation of routine as possible can be helpful. If the individual with FTD had a hamburger every day at a given restaurant, cooking a similar meal at home for lunch may be helpful. Please see this guidance from Dr. Beth Rush for more behavioral suggestions.
Loss of home services. Many home services, including home health aides and physical, speech, and occupational therapists, will be unable or unwilling to make home visits during the pandemic. As a result, family members may have to take over duties performed by home health aides. Telehealth visits – including phone or video discussions with physical, speech, and occupational therapists – can be a helpful source of guidance for performing at-home therapeutic activities.
Picking your battles. Caregivers and practitioners may have to relax behavioral interventions that were in place prior to social distancing. For example, controlling overeating and weight gain may be much harder to enforce now that the person with FTD has access to the kitchen at all times. Caregivers should acknowledge that overeating will be harder to control during social distancing, and may need to give themselves permission to allow their loved one more access to food during this time.
Pharmacologic treatment of behavioral symptoms. You may want to ask your practitioner about whether more proactive use of medications for treating FTD behavioral symptoms during the pandemic could be helpful. Your doctor may need to increase the dosage of medication for behavioral symptoms; new medications may need to be introduced. Persons diagnosed and caregivers may both have to tolerate adverse effects that they did not previously experience, such as sedation, in order to control unsafe behavioral symptoms during social distancing. It is much more medically risky during the pandemic to utilize emergency services such as Emergency Rooms due to the risk of acquiring COVID-19. Thus, both caregivers and practitioners will likely need to alter their practices, and your doctor may recommend a more proactive use of medications to aid you in this.
Challenge: Getting input from your doctor without an in-person visit.
Many physicians are no longer holding in-person clinics to adjust medications, but most of those clinics should have changed over to telehealth via a video or phone format. This is usually sufficient to inform medication evaluations.
Suggestions:
Here are some tips for a productive telehealth visit with your doctor:
Prepare like you would prepare for a regular, in-person visit. Have a medication list and pharmacy information handy. Prepare a list of questions you would like to ask. Have behavior logs ready, including the type, severity, frequency, and duration of problematic behaviors and when they most often occur. If your doctor will want it, record and have available blood pressure and weight measurements prior to the visit.
Medication: Check to see if you have sufficient number of pills at home or if you need refills.
Connectivity: Make sure you are sitting in a place with a good internet connection. Make sure your device is charged. Try to log in prior to your visit to make sure your log-on works.
Communication: Be in a well-lit and quiet area. If someone is available to help hold a reposition the laptop or video phone that you're using, that can make the process easier. For example, the camera may need to be repositioned to the floor to assess walking, or to see the person with FTD's entire body. It is best to sit without light behind you (as being backlit will make it difficult for the practitioner to see you).
Challenge: Caregiver develops COVID-19
A care emergency may occur if the primary FTD caregiver becomes ill with COVID-19. This can be compounded by the lack of home health aides and services necessitated by social distancing, as well as the likely difficult-to-fulfill need to limit contact between the infected caregiver and anyone vulnerable around them, including the person with FTD.
Suggestions:
Advance plans. There is no substitute for advance planning. It's important to make a plan for who will take care of the person diagnosed and how, if the care partner becomes unable. Advance directives instruct the person designated to make decisions for the caregiver and person diagnosed if a point is reached where either or both does not have the ability to make their own decisions. It is helpful to pass on details and specifics, including physicians, medications, pharmacies, insurance, routines, and behavioral interventions in place, in case these cannot be communicated later in person. If you haven't yet prepared an advanced directive, remote notarization may be a helpful option in your state.
Limiting spread of infection. If the care partner is ill with COVID-19, the person diagnosed with FTD may be as well. Even if they are not showing or expressing symptoms, the individual could have an asymptomatic or early symptomatic infection, or be unable to give accurate information. Therefore, having an alternative caregiver (such as an adult child) move to the household of the person-diagnosed and caregiver to provide care is often preferable to moving the person diagnosed to the alternative caregiver's household, if possible, to avoid exposing another household to the spread of the virus. Previous letters from Murray Grossman and Dr. Irene Litvan provide further information on ways to limit the spread of COVID-19, including hand-washing and other hygiene behaviors.
Challenge: Person with FTD develops COVID
Similarly, if a person with FTD develops COVID-19, household contacts may be infected as well. Caregivers should prepare as best they can for the possibility that they will also become ill.
Suggestions:
Antibody tests. If available in your community, antibody tests can confirm a COVID diagnosis. But these tests may not be easily available and people with FTD may not tolerate a nasal swab. In our experience in New York, the prevalence of COVID is so sufficiently high that those presenting with symptoms usually have the virus, whether or not they have had the antibody test.
Medical care. Persons with FTD and COVID-19 need to be monitored closely. In our clinical experience, people living with FTD are less likely to complain of pain and other symptoms, including trouble breathing, than persons without FTD.
The list of potential symptoms of COVID has been expanding, and caregivers are directed to the CDC website for the most up-to-date list.
Under the guidance of a medical practitioner, periodic measurements of oxygen saturation with a home pulse oximeter may be helpful to assess oxygen saturation objectively. Caregivers should consult with their loved one's primary medical doctor about changes to their loved one's condition and when ER evaluation and possible hospitalization may be warranted.
If hospitalization is needed, there are likely to be limitations on loved ones being able to accompany their loved ones. This can be particularly challenging for people with FTD. While there may be no circumventing these rules, caregivers should make sure that all medical personnel interacting with the person diagnosed are aware that they have dementia, and that all of these personnel have contact information for the surrogate decision-maker.
Advance directives. Where possible, have conversations early about your loved one's wishes in the face of severe illness (including through COVID-19). Have any advance directives completed and available, including health care proxies, living wills, and Physician (or Medical) Orders for Life-Sustaining Treatment. Inform any alternate caregivers about these documents and their locations. If you have questions about these forms, how to approach this conversation, or special issues regarding COVID, click here for additional information and resources.
Additional Guidance
If you need additional guidance or support in these areas, or for any other aspect of the fTD journey, AFTD's HelpLine – also reachable by calling 866-507-7222 – can help.  You can also seek peer support in AFTD's private Facebook group. And support groups and other resources in your community may be offering options for remote connectivity.
I wish you and your family the best in your journey during this difficult time. Know that we are here for you – working to bring help for the journey today, and driving research to prevent families in the future from facing challenges like the ones families affected by FTD face today.
Thanks to Drs. Elizabeth Lindenberger, Hiral Shah, Roy Alcalay, and Lynda Nwabuobi for sharing tips for this piece.
Sincerely,
Dr. Ted Huey
AFTD Medical Advisory Council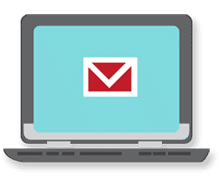 Sign up now and stay on top of the latest with our newsletter, event alerts, and more…