Giving a Hand to Our Helping Hands!
AFTD Volunteer: Susan Hirsch
Susan Hirsch, MA, has been a highly engaged and active AFTD volunteer for many years. She first reached out to AFTD to help inform her role as Education and Development Specialist at HCR ManorCare. Since then, she has contributed her professional knowledge and talents to AFTD in a number of ways, most notably as a member of the Partners in FTD Care advisory committee.
What is your connection to FTD?
Fourteen years ago, my first resident with FTD moved into our memory care community…. That experience was a turning point in my personal and professional life. Since then, I have continued to learn about FTD and to work with caregivers.
Why did you want to volunteer with AFTD?
I had the privilege of meeting AFTD founder Helen-Ann Comstock, [whose] passion for assisting people with FTD and their caregivers inspired me. Since then, every AFTD staff member and volunteer I have met shares her commitment and dedication. Volunteering lets me give back to an extraordinary association and to others.
Tell us about your volunteer role as a member of the Partners in FTD Care committee.
I have been a committee member with the Partners in FTD Care initiative since its inception in 2011. Being on this committee has been one of my life's highlights. The knowledge and experience I've gained has helped me become a resource to HCR ManorCare, and our community, in the care of FTD.
For people who are considering volunteering with AFTD, what would you say to them?
Volunteering will change your life. You will partner with experts and dedicated, amazing caregivers. It will also bring hope into your life, as you see the positive effects it has on advancing research, spreading awareness and building a community.
AFTD is grateful for the contributions of volunteers like Susan. AFTD Program Director Sharon Denny says, "Susan's knowledge and compassion are invaluable to the Partners in FTD Care initiative, and we appreciate her sharing her talents as a volunteer."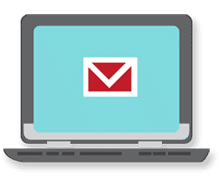 Sign up now and stay on top of the latest with our newsletter, event alerts, and more…