AFTD Board Member Featured in Boston Globe Article
The Boston Globe prominently features AFTD Board member Jary Larsen in an article that shares his family's journey with a genetic form of FTD and offers hope for future treatments.
Reporter Jonathan Saltzman reflects on the Larsens' history with a type of FTD caused by mutations in the gene GRN, which regulates a type of protein called progranulin. A neuropsychologist at the University of California San Francisco, Dr. Larsen has determined that at least 20 relatives going back four generations apparently suffered from the mutation.
In addition to Dr. Larsen's research, multiple drug makers are advancing potential treatments for GRN mutation. The article also features Dr. David Knopman, a professor of neurology at the Mayo Clinic in Rochester and member of the AFTD Medical Advisory Council, and notes a federally funded research consortium targeting FTD progression.
Dr. Larsen is optimistic that the ongoing research efforts into the disease will ultimately produce successful results: "Coming from a family that has a long history of the progranulin mutation, this is extremely important," he says in the article.
Click here to read the article on the Boston Globe website.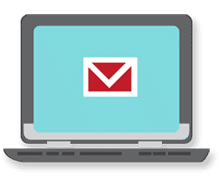 Sign up now and stay on top of the latest with our newsletter, event alerts, and more…