NIH-Funded Research Consortium Targets FTD's Progression – and Treatments
The National Institutes of Health (NIH) has awarded a significant grant to combine and continue research efforts into the progression and treatment of FTD.
The multi-year, $63 million grant merges two existing studies – Advancing Research and Treatment for Frontotemporal Lobar Degeneration (ARTFL) and Longitudinal Evaluation of Familial Frontotemporal Dementia Subjects (LEFFTDS) – to form the new ARTFL–LEFFTDS Longitudinal Frontotemporal Lobar Degeneration research consortium, or ALLFTD.
ARTFL and LEFFTDS were separately launched earlier this decade to study FTD's "natural history," or its progression in an untreated person over time. The LEFFTDS study follows individuals from families with a known genetic mutation causing FTD, while ARTFL focuses on those without known mutations, but will also enroll individuals with a strong familial history. Advocacy by AFTD, combined with the efforts of researchers in the U.S. and Canada, led to NIH funding for both studies.
The ALLFTD consortium allows researchers to work collaboratively to advance FTD knowledge for future clinical trials. The group aims to better understand the course of the disease – from early indicators to the onset of more mature symptoms – and develop ways to measure its progression. Data will also be used to compare familial and sporadic forms of FTD, presenting the opportunity to identify therapies targeted to disease subtypes – with a specific focus on FTD biomarkers, which are urgently need to guide and support clinical trials.
The consortium consists of 18 participating medical centers and is led by researchers at the Mayo Clinic in Rochester, Minn., and the University of California, San Francisco (UCSF).
The consortium's co-principal investigators are Bradley Boeve, M.D., of the Mayo Clinic, Howard Rosen, M.D., of UCSF – both members of the AFTD Medical Advisory Council – and Adam Boxer, M.D., Ph.D, of UCSF.
ALLFTD offers the opportunity to translate experiences of living with FTD into data that scientists can understand, offering hope to all those affected by this disease. AFTD works to help move this important research forward and encourages those interested in participating in the ALLFTD studies to visit ALLFTD.org to learn more.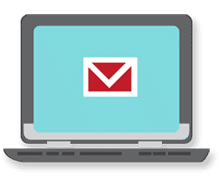 Sign up now and stay on top of the latest with our newsletter, event alerts, and more…