Fox News Report Draws Attention to FTD
A special news report out of Las Vegas's Fox affiliate sheds light on FTD with the story of a woman who, as a result of living with the disease, exhibits a kind and loving personality towards everyone she meets.
"Losing Stephanie" follows Stephanie and George Geyer on their daily routine – which always starts with a visit to a deli in their neighborhood – and highlights how FTD has changed Stephanie's behavior. Dr. Aaron Ritter of the Cleveland Clinic Lou Ruvo Center for Brain Health speaks to the uniqueness of Stephanie's symptoms and emphasizes the difference between FTD and other types of dementia.
The report further highlights FTD's impact on persons diagnosed with the story of a second family impacted by the disease. Nancy Trial shares her late husband's journey and the solace he found in painting.
Dr. Ritter also discusses dementia-related research efforts and mentions the Lou Ruvo Center's involvement in a new research consortium funded by the National Institutes of Health that is targeting the progression and treatment of FTD.
You can click here to watch the report on the FOX 5 website.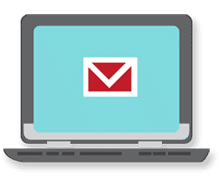 Sign up now and stay on top of the latest with our newsletter, event alerts, and more…