Author Nancy Carlson Shares FTD's Unexpected Impact on Retirement
Nancy Carlson will tell you that she is aging, but doubts she will ever be able to retire – a result of the economic burden that FTD imposed on her family.
A celebrated children's book author, Nancy is one of four artists featured in a Next Avenue video series about the surprises and discoveries of retirement, and in some cases, "unretirement."
In the video, Nancy discusses how her husband's FTD diagnosis drastically altered their retirement plans, leaving her in debt and without a partner. She also reflects on where the unexpected journey has led her and shares what she has learned along the way.
"Because of my husband's FTD, which was not discovered until he ruined our finances, I'm pretty sure I will be working to get out from under that debt the rest of my days," she says in the video.
Nancy has spoken publicly in the past about her FTD journey and its direct effect on her family's finances, including as the keynote speaker at the 2016 AFTD Education Conference and in conjunction with AFTD's Economic Burden study, published in 2017.
You can click here to view the video.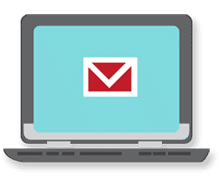 Sign up now and stay on top of the latest with our newsletter, event alerts, and more…