New Findings Suggest Active Lifestyle Could Slow FTD Progression
A physically and mentally active lifestyle could help slow the progression of FTD, even in people with a genetic predisposition to the disease, according to researchers at the UC San Francisco Memory and Aging Center.
Published on January 8 in Alzheimer's and Dementia, the study followed the activity levels of 105 people with an inherited form of FTD. Research participants were drawn from the two large multisite studies now known as ALLFTD, which AFTD partners with.
The study's researchers found that functional decline, as assessed by participants' family members, was 55 percent slower for the most active 25 percent of participants, compared to the least active 5 percent.
"This was a remarkable effect to see so early on," said study author Kaitlin Casaletto, PhD. "If this were a drug, we would be giving it to all of our patients."
In CNN coverage of the research, Dr. Casaletto added: "Our results suggest that even people with a genetic predisposition for FTD can still take actions to increase their chances of living a long and productive life."
While the findings provide hope for individuals with family histories of FTD, Dr. Casaletto cautioned that the results only report a correlation. Researchers plan to continue to look for a more definitive link between lifestyle changes and slower FTD progression.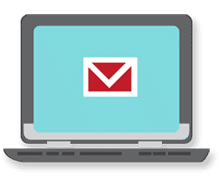 Sign up now and stay on top of the latest with our newsletter, event alerts, and more…