Dear HelpLine: Long-Distance Care Partners
Dear HelpLine,
My dad was recently diagnosed with FTD. I'm devastated by the diagnosis, but I live in another state. How can I support him? How can I get support for myself?
An FTD diagnosis often has a far-reaching impact not only on the person living with FTD and their primary care partner but on adult children, siblings, extended family, and friends who may not live with the person or even in the same state. These loved ones are sometimes referred to as secondary care partners; they may not live with or close to the person with FTD, but they continue to provide vital support as partners impacted by FTD. Even in these situations, it is essential to find support and information for your own connection and experiences. AFTD offers information about support options available to secondary care partners, family members, and friends, such as local FTD care partner support groups and AFTD's closed Facebook group. There are also national support groups for adult children with a parent with FTD. Visit Find Support Near You or connect with the HelpLine to learn more.
In addition to finding support for themselves, people often wonder how to best support the person with FTD and their primary care partner. Even with long-distance care, there are numerous ways to provide valuable encouragement and offer practical assistance. Each person living with FTD needs a broad network of support, comprised of people with different abilities and availability. Here are a few ways secondary care partners can provide help and support:
1. Become Informed
One of the first steps in supporting your loved one is to learn more about FTD. Those facing FTD often feel isolated due to a lack of general understanding of the disease and some of its most challenging symptoms. By becoming well-informed and staying up to date with the latest information and resources, you can offer more than a sympathetic ear: You can actively support them by providing information, resources, and understanding. Follow AFTD on social media; 
register with AFTD
to stay current on research, resources, events, and information; and connect with the HelpLine with questions that may arise.
2. Stay Connected
Whether through a simple email chain, group text, shared document, or a specialized caregiving website, loved ones have unprecedented access to tools that allow them to stay connected and informed with regular updates and tasks they can help with, even from a distance. Setting up and using these platforms can increase connection and support for the person living with FTD and the primary care partner, while alleviating the burden of communicating the same updates repeatedly. Being open and intentional about your interest in remaining connected can help reduce feelings of isolation by keeping lines of communication open. This also allows you to share encouragement, love, and support in between visits.
3. Plan Visits
When visiting your loved ones, plan ahead to make the most of the visit, identifying ways to connect, find moments of enjoyment, and offer tangible support. Connect in advance to get an update on what to expect and to find out what would be most helpful, whether providing a brief respite or assisting with household projects. Whenever possible, be sure to include time to have fun together to continue to create joy and memories.
4. Show Support by Spreading FTD Awareness 
Your loved one's FTD story is important, and your voice is crucial in educating others about FTD. Help raise FTD awareness by participating in AFTD awareness campaigns or volunteering with AFTD. This is one tangible way to show your support and spread awareness about FTD. Visit our
Volunteer with Us
page to learn more.
For more information on how to find and offer support, reach out to the AFTD HelpLine by phone (
1-866-507-7222
) or email (
[email protected]
).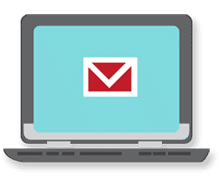 Sign up now and stay on top of the latest with our newsletter, event alerts, and more…