The AFTD HelpLine: A Vital Source of Support and Information
The FTD journey can be filled with many questions. Having a place to turn to for answers and reliable help is important.
The AFTD HelpLine is available for anyone looking for information, resources, and support related to FTD. Trained members of AFTD's staff are available to answer calls and emails with available research and the most current resources. HelpLine staff ensure that each inquiry receives an individualized, supportive, and timely response.
Whether it's a question about managing symptoms, accessing local resources and services, or updates on FTD research initiatives, the AFTD HelpLine is available to assist with your inquiries.
If you have a question about living with FTD or caring for a loved one who is diagnosed, please contact our HelpLine by phone at 866-507-7222 or via email at info@theaftd.org.
For more information on the HelpLine and the additional AFTD support services, visit our Resources page here.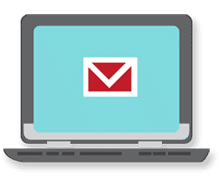 Sign up now and stay on top of the latest with our newsletter, event alerts, and more…