Spotlight on…Ian R.A. Mackenzie, M.D., AFTD Medical Advisory Council
"Momentum toward finding useful therapies for FTD is really accelerating," Ian R.A. Mackenzie, M.D., recently said. As the new chair of the AFTD Medical Advisory Council, Dr. Mackenzie is in a unique position to ensure that this momentum continues to be channeled toward the kind of important and ambitious research that may one day result in a future free of FTD.
The head of neuropathy at Vancouver General Hospital and a professor at the University of British Columbia, Dr. Mackenzie is a medically trained neuropathologist with clinical and research interest in molecular pathology and the genetics of neurodegenerative disease, especially FTD/ALS.
When Dr. Mackenzie began his career in the 1990s, he largely focused on Alzheimer's – "because that's where all the excitement was at the time," he said.
He soon realized, however, that he could make a greater impact by focusing on a less well known dementia. "I wanted to find more of a niche where I thought I could make more of a unique contribution," he said.
In the late 1990s, he moved to Vancouver, where he started seeing increasing numbers of FTD cases in his diagnostic work. At the time, he said, the only well characterized cases of FTD shared a so-called tau pathology – an abnormal accumulation of the protein tau in the brain. "It seemed like there was a group [of FTD cases] about which very little was known in terms of pathology," he said.
Dr. Mackenzie started looking at and organizing non-tau cases of FTD, eventually identifying a pattern that led to the discovery that accumulation of the protein TD-43 is associated with mutations in the C9orf72 and GRN genes, which can cause not only FTD, but also ALS.
Dr. Mackenzie's involvement with AFTD has lasted over a decade, and he describes it as being very rewarding. "I am appreciative of the fact that AFTD has been advancing efforts in promoting the science of FTD – notably by taking the initiative in working to identify biomarkers.
"It is wonderful this relatively small organization is still able to make serious contributions to support the basic science behind FTD," he continued. "I'm glad to be able to help."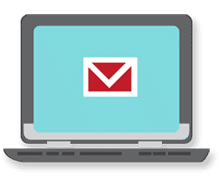 Sign up now and stay on top of the latest with our newsletter, event alerts, and more…