AFTD and Target ALS Announce Partnership
On October 15, AFTD and Target ALS announced a new partnership, including a call for research proposals to encourage innovative research in hopes of developing treatments for FTD and ALS. The initiative reflects the growing recognition that these two degenerative disorders have important genetic, clinical and pathological features in common.
At the center of the partnership is a $5 million multi-year grantmaking initiative to advance the scientific study and development of biomarkers and treatments for FTD/ALS, with Target ALS and AFTD each contributing $2.5 million towards the grants.
This groundbreaking partnership represents a new funding opportunity for FTD investigators and offers hope to families that share a mutation in the C9orf72 gene, which has been found to be the most common genetic cause of both FTD and ALS. Evidence of a continuum between the two diseases is further supported by increasing awareness that some people face a dual diagnosis of FTD and ALS. Today, there is no known cure for either disease.
"This is an exciting opportunity to expand the FTD/ALS drug and biomarker development pipeline rapidly by fostering collaboration among scientists from academia and the pharma/biotech industry," said AFTD's Chief Executive Officer, Susan L-J Dickinson. "We're proud to take this crucial step with Target ALS and the scientific communities we support, working toward viable treatments and accurate diagnoses of ALS and FTD."
As part of the partnership, Target ALS will also provide AFTD-funded fellows with ALS-focused projects access to scientific tools and resources at minimal cost, and will work with AFTD to organize special joint research meetings for their respective scientific communities over the next two years.
The program is modeled in part after a successful Target ALS grantmaking initiative launched in 2016 that has since resulted in the development of innovative therapeutic approaches in four of the five projects funded.
"This request for proposals represents a major milestone for our organization and proof of our impact, having already introduced a collaborative approach that infused new energy to the search for viable treatments for ALS," said Target ALS' Chief Executive Officer, Manish Raisinghani. "This is an exciting partnership with AFTD as it enables us to extend our model and impact for both ALS and adjacent diseases like FTD."
Target ALS is a New York–based nonprofit that works to foster collaboration to accelerate ALS drug discovery and development. In February 2019, it joined the ALS Association to cosponsor an AFTD workshop on TDP-43 biomarkers in Miami.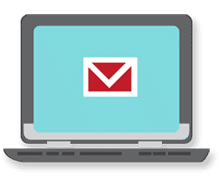 Sign up now and stay on top of the latest with our newsletter, event alerts, and more…