Researchers Suggest Apathy, Not Depression, Offers Early Warning Signs of Dementia
A new study out of the University of Cambridge has identified apathy – not depression – as an important early warning sign of dementia.
Published in the Journal of Neurology, Neurosurgery & Psychiatry, the study sought to draw distinctions between apathy and depression, which are often intertwined but are different conditions, and their relationship to dementia. Depression is often thought to be a risk factor for dementia, but the new research suggests this may be due to a blurring of the distinction between the two symptoms in many clinical studies.
"There has been a lot of conflicting research on the association between late-life depression and dementia," lead study author Jonathan Tay said in a release. "Our study suggests that may partially be due to common clinical depression scales not distinguishing between depression and apathy."
The study, which focused on persons diagnosed with cerebral small vessel disease (SVD) over a span of five years, revealed that participants with higher baseline apathy levels, or increasing levels of apathy over time, were at a significantly higher risk of developing dementia. The results showed no similar correlation between depression and dementia, even when a participant's rate of depression increased over time.
More so, researchers referenced recent MRI studies finding SVD damages specific white matter networks relating to motivation and health cognitive functions, implying apathy is not so much a risk factor for dementia, but rather an early symptom of neurodegeneration.
"Continued monitoring of apathy may be used to assess changes in dementia risk and inform diagnosis," says Tay. "Individuals identified as having high apathy, or increasing apathy over time, could be sent for more detailed clinical examinations, or be recommended for treatment."
Apathy is one of the most common symptoms of behavioral variant frontotemporal degeneration (bvFTD) and is associated with a decline in goal-directed behavior in persons with the disease. The Winter 2018 issue of AFTD's Partners in FTD Care focuses on understanding and managing apathy to improve FTD care. The issue also includes information on the presentation of apathy in persons with FTD and suggestions for therapeutic interventions.
You can read more about the study here.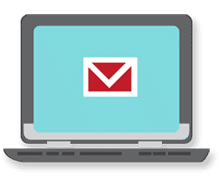 Sign up now and stay on top of the latest with our newsletter, event alerts, and more…