Biotech Company Alector Announces Promising Data in FTD-GRN Treatment Study

Alector has dosed the first participant in a pivotal Phase 3 clinical trial evaluating the efficacy of its investigational therapy AL001, a human recombinant monoclonal antibody designed for the treatment of FTD caused by mutations in the progranulin gene (GRN).
The California-based biotechnology company recently announced preliminary data from its initial studies of the treatment, which is designed to modulate the protein progranulin, a key regulator of immune activity in the brain. Mutations in the GRN gene, which regulates the protein, are one of the most common causes of hereditary FTD.
AL001 has shown "encouraging results" from Phase 1b and ongoing Phase 2 studies. The treatment is generally safe, well tolerated, and has resulted in sustained restoration of plasma progranulin levels in all FTD-GRN participants back to normal levels.
"We continue to discover and develop therapies in pursuit of our goal to eradicate neurodegenerative diseases," said Arnon Rosenthal, Ph.D., co-founder and chief executive officer of Alector, in a news release. "The encouraging results from the Phase 1b and Phase 2 studies of AL001 represent substantial progress. With our rapid initiation of a pivotal Phase 3 trial, we hope that it is only a matter of time before AL001 is the first treatment option for people living with this devastating disease."
Alector plans to enroll up to 180 participants at approximately 50 sites across the globe for Phase 3 of its clinical study, titled INFRONT-3. The U.S. Food and Drug Administration (FTD) granted orphan drug designation to Alector for the continued development of AL001 in August 2018.
Click here to read the news release, which includes more detail about the clinical trial and its preliminary findings.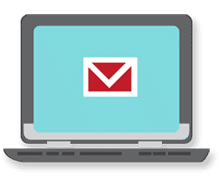 Sign up now and stay on top of the latest with our newsletter, event alerts, and more…