New AFTD Resource Offers Guidance on FTD Genetics
Visitors to AFTD's website can now find a comprehensive new section on FTD genetics. This resource offers guidance on everything from the most common genetic variants associated with FTD, to guidance on genetic counseling, no-cost testing options, and understanding results.
Multiple studies since 2009 have identified 40 percent or more cases of FTD as familial. The "FTD Genetics and You: Learning More" page provides an overview of the three genes — C9orf72, GRN (progranulin), and MAPT (tau) — that account for a majority of inherited FTD cases.
The FTD Genetics section also includes a page on genetic counseling and how it can be beneficial in understanding genetic links to FTD, and whether to pursue genetic testing. The "Genetic Counseling" page summarizes the value of a genetic counselor, the goal of a genetic consultation, and what a genetic counselor's risk assessment report entails.
The "About Genetic Testing" page provides in-depth insight into how genetic testing works and what happens during the process. While genetic testing can provide valuable information, and offer a better understanding of an individual's risk of developing symptoms in the future, it does come with associated risks, such as feelings of anger, depression, increased anxiety, or guilt about the test results, as well as potential insurance repercussions.
The genetic testing process can be financially burdensome to many. The "No-Cost Genetic Testing" section can help individuals considering testing to learn more about their options, such as sponsored testing programs, and includes a guide to finding available no-cost testing.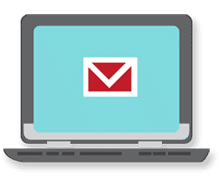 Sign up now and stay on top of the latest with our newsletter, event alerts, and more…