AFTD Publishes Landmark Report to Bring Federal Attention to FTD
In October, AFTD published Frontotemporal Degeneration: A Voice of the Patient Report, which summarizes and analyzes data and perspectives from more than 1,750 people living with FTD, care partners, caregivers, and other family members.
The report (pdf) comprises information shared by participants in the AFTD-hosted Externally Led Patient-Focused Drug Development (EL-PFDD) meeting, held in March 2021. It also includes data from the pre-meeting FTD Insights Survey, conducted by AFTD and the FTD Disorders Registry.
The 75-page document provides the U.S. Food and Drug Administration (FDA) quantitative and qualitative data outlining the lived experiences of persons who are directly affected by FTD. It is designed to help FDA regulators understand the experiences and priorities of people living with FTD disorders and what they and their care partners/ caregivers most want to see in treatment options. The FDA uses Voice of the Patient reports as a source of information when making decisions about new treatments and therapies.
The report offers key insights on the broad range of FTD symptoms, which symptoms appeared first and which were the most challenging, impacts on quality of life, experiences with treatments, and hopes for future treatments.
Helen, who participated in the EL-PFDD meeting, described the pain of watching her husband Geoff's language decline because of his primary progressive aphasia: "I have watched the steady deterioration in his language. The ability to find words, his reducing vocabulary, slower listening processing time, the ever-reducing appetite for emailing, telephoning, reading, and speaking. His vocabulary is now just a handful of words."
Jill from New York relayed the story of her late husband Deven, who was posthumously diagnosed with behavioral variant FTD: "Strangers from other countries asked Deven for money, and he said yes again and again. Deven disregarded increasingly strident warnings from me and from other family and friends. He made and repeatedly broke promises to stop hemorrhaging what became thousands of dollars to his online friends."
The report also outlines the steps families are willing to take to participate in FTD research initiatives and clinical trials. Jessica from the U.K., who shares a C9orf72 mutation with her FTD-diagnosed mother, said that "I'm doing everything I can in my power to help fight this. I want researchers to know that I am available" to participate in research.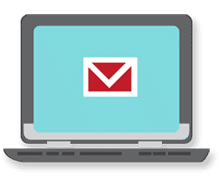 Sign up now and stay on top of the latest with our newsletter, event alerts, and more…