AFTD's 2021 Education Conference Offers Resources, Support, Hope
AFTD's 2021 Education Conference, held on May 13 and May 14, took place entirely online, with more than 1,200 registrants from around the world taking the opportunity to find help and share hope.
For those unable to watch the conference live, most sessions from this year's Education Conference were recorded and can be viewed at aftdconference.org.
Dr. Tia Powell, author of Dementia Reimagined: Building a Life of Joy and Dignity from Beginning to End, opened the Education Conference with her session, "Transforming the Culture of Dementia Care."
Dr. Powell, the director of the Montefiore Einstein Center for Bioethics at the Albert Einstein College of Medicine, spoke about steps necessary to deliver the most efficient, high-quality care to persons diagnosed, emphasizing the need to adequately train, support, and compensate professionals who provide dementia care.
"The pay for people [working] in dementia is poor," she said. "At the same time, there's a growing need. There are more and more people, not fewer, getting dementia."
Dr. Adam Staffaroni, a neuropsychologist at the University of California San Francisco's Memory and Aging Center, used his session to provide "Updates on Major FTD Research Initiatives." He talked about why natural-history studies of FTD, such as ALLFTD, are so important for understanding how the disease progresses over time, and for helping to shape (and recruiting potential participants for) treatment trials.
Additional featured speakers included Dr. Elizabeth Finger of Western University, who discussed emerging and current FTD clinical trials, as well as Dr. Chiadi Onyike, director of the FTD and Young-Onset Dementias Clinic at Johns Hopkins University (and a member of AFTD's Medical Advisory Council). Dr. Onyike's presentation, entitled "Cultural Perspectives in FTD," summarized emerging efforts to understand FTD across global geography and diverse cultures, and the many challenges in this work.
To effectively ensure that all impacted by FTD receive the diagnoses and care they need, Dr. Onyike said, "we need language and cultural translations of clinical measures to make that happen. We need to understand the geographic distribution of syndromes as well as the larger population and genetic risk factors; that's going to be crucial for screening."
The Education Conference featured 18 sessions, including four breakout sessions on each day, with over 30 speakers total. AFTD's recently chartered Persons with FTD Advisory Council led two sessions. The conference also encouraged audience participation via live, interactive polls, Q&As, and community chat sessions.
Visit aftdconference.org to watch select sessions from the Education Conference.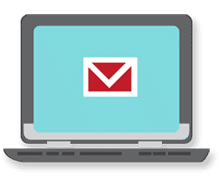 Sign up now and stay on top of the latest with our newsletter, event alerts, and more…