Super Bowl-Winning NFL Coach Shares Wife's PSP Diagnosis
Former NFL head coach Tom Coughlin has become a caregiver for his wife, Judy, who last year was diagnosed with progressive supranuclear palsy (PSP).
Coughlin wrote about his wife's diagnosis for the first time in a New York Times essay published August 24. He noted how PSP has impacted Judy's personality, writing "we've helplessly watched her go from [being] a gracious woman with a gift for conversation…to losing almost all ability to speak and move."
Coughlin also wrote about how "all-consuming" the FTD caregiving journey is. "It is mentally and physically exhausting. Sometimes you just need a break," he said. "I've spent my entire life preparing for some of the biggest games a person could play, but nothing can prepare you to be a caregiver who has to watch a loved one slip away."
During his football career, Coughlin served as the head coach for the Jacksonville Jaguars and the New York Giants. He led the Giants to two Super Bowl victories, following the 2007 and 2011 seasons. The first Super Bowl win came over a heavily favored New England team that had not lost a game all season.
In his essay, Coughlin gives advice to his fellow caregivers: "[T]ake a break when you need it and don't be too hard on yourselves. It's not easy. And for all those wondering how they can help, it's simple: Don't forget about the caregivers."
"A friend said we don't get to choose our sunset, and that's true," Coughlin added, "but I am so blessed to get to hold Judy's hand through hers."
AFTD provides numerous resources for FTD caregivers and care partners, including strategies for managing FTD symptoms and coordinating care with health providers.
FTD support groups, many led by AFTD-affiliated volunteers, can also be an invaluable source of compassion, understanding, and practical FTD information from others who understand the journey.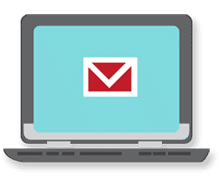 Sign up now and stay on top of the latest with our newsletter, event alerts, and more…