Biotech Company Receives FDA Fast Track Designation for FTD Gene Therapy Program
The biotechnology company Prevail Therapeutics, Inc. has announced that the U.S. Food and Drug Administration granted Fast Track designation to its experimental gene therapy program to slow the progression of FTD in persons with a GRN mutation.
The program, PR006, is being developed by Prevail as a potential one-time gene therapy for persons with FTD caused by mutations in the GRN gene, which regulates a type of protein called progranulin. The FDA Fast Track designation, designed to facilitate the development and expedite the review of product candidates to treat serious conditions and fill an unmet medical need, marks an important advancement in the development of therapeutics to slow the progress of FTD.
Earlier this month, Prevail announced that the FDA approved its Investigational New Drug (IND) application for the PR006 program, and that the company may proceed with the initiation of the first phases of clinical trials.
"The FDA's decision to grant Fast Track Designation for PR006 is an important step forward in our mission to deliver a potentially disease-modifying gene therapy to persons with FTD-GRN as quickly as possible," said Asa Abeliovich, M.D., Ph.D., founder and CEO of Prevail, in a news release. "FTD-GRN progresses rapidly and there are currently no therapeutic options available. We believe PR006 has the potential to fill this unmet medical need and make a significant impact for patients."
Click here to read the news release, issued March 24.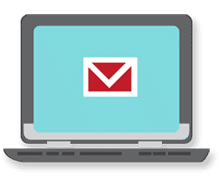 Sign up now and stay on top of the latest with our newsletter, event alerts, and more…