Spotlight on…David Pfeifer, AFTD Board of Directors
After experiencing FTD firsthand as a care partner for his wife Cathy, David Pfeifer felt compelled to help others facing a similar situation. The Colorado-based architect and father of three joined AFTD's Board of Directors in April 2018, intent on sharing the knowledge he had gained during his family's FTD journey.
David started noticing changes in his wife's behavior in 2011. "Cathy was extraordinarily active, healthy and vibrant; we had a truly wonderful life," he says. "FTD came into the picture very subtly, when Cathy began to exhibit unusual ways of communicating and we didn't know why." A neuropsychological examination led to a diagnosis of behavioral variant FTD (bvFTD) in the fall of 2014. At the time, David and Cathy's children – then aged 15, 13 and 11 – all lived at home.
"Our experience with bvFTD was a bit unusual because my wife didn't exhibit some of the more challenging symptoms," David says. "She was quite sweet and dear throughout her journey with the illness. Increasingly, though, she simply became unable to be by herself. With three kids going to school and living their lives, it became very challenging to care for her at home."
Shortly after Cathy's diagnosis, David first became aware of AFTD. "Like many people going down this
path, I tried to learn everything I could about FTD. I spent some time on the website and absorbed as much information as I could."
David's research led him to former AFTD Board Vice Chair Debbie Fenoglio, who lived in nearby Denver. "We quickly became friends, and that was my real introduction to AFTD. Through her, I became aware of all that AFTD has to offer – the research programs, resources and recommendations for handling various situations."
Cathy Pfeifer died on Dec. 7, 2016, 11 months after moving into a memory care facility. She was 49 years old. But even after her passing, David remained an engaged AFTD volunteer, attending local conferences and organizing successful grassroots events in the Denver area. His dedication to the community ultimately prompted him to join AFTD's Board.
"I wanted to remain connected to this group of people who are committed to helping others," he says. "When someone receives an FTD diagnosis, to be able to reach out to someone in the community as soon as possible can make all the difference."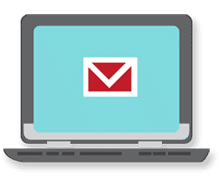 Sign up now and stay on top of the latest with our newsletter, event alerts, and more…