Study: More than 80% of Dementia Caregivers Are Family Members
Family members and other unpaid helpers comprise 83% of long-term care partners and caregivers for people with dementia in the U.S., according to a November 29 article published on The Conversation.
The authors cited a study published in the medical journal Health Affairs, which found that adults with probable dementia required significantly more informal care than cognitively impaired adults without dementia and cognitively normal adults. They further note that providing unpaid dementia care often results in "high physical, emotional and financial costs."
Last year, AFTD staff co-authored a study, published in Neurology, which examined these costs as they relate specifically to FTD caregiving. It found that families facing FTD incurred around $120,000 in yearly care-related costs, roughly twice as high as those associated with Alzheimer's disease.
Due to the generally younger onset age of FTD, diagnosis also correlated with decreases in household income, increased lost work days and premature departure from the workforce, the Neurology study showed. Additionally, two out of three FTD caregivers reported a notable decline in their own health, while more than half experienced higher personal health care costs.
The article from The Conversation notes that family caregivers of people with dementia experience depression at higher rates and are more likely to retire early.
"Our care system depends heavily on family caregivers," the authors wrote. "If their needs are not recognized and addressed, family caregivers risk burnout from the prolonged distress and physical demands of caregiving, and the nation will bear the costs."
AFTD's website has more information about resources and support available to FTD care partners and caregivers.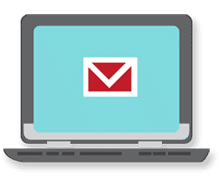 Sign up now and stay on top of the latest with our newsletter, event alerts, and more…