Novelist Julie Otsuka Shares Mother's Journey with FTD on "Fresh Air" Podcast
Best-selling novelist Julie Otsuka discussed how her mother's FTD diagnosis inspired the main character of her new novel The Swimmers in a recent episode of NPR's Fresh Air podcast.
Otsuka joined Fresh Air's host Terry Gross for the show's Feb. 22 episode, in which she shared her mother's story of living with FTD (which she referred to as Pick's disease in the interview) and chronicled how her diagnosis affected her mother's life.
"For my mother, she might have…manifested symptoms in her 50s, definitely in her 60s, although I think it was hard for us to realize what was her and what was her disease, especially in the early years before she was even diagnosed," Otsuka said. "With Pick's disease you often get changes in personality. I think her decline took place over at least 20 years. But I think the personality change is probably the main difference from people with Alzheimer's."
Otsuka recalled when her mother began experiencing symptoms related to FTD, saying that it's "sometimes hardest for people closest to the person who's suffering from dementia to see what is happening."
She continued: "The first time that I realized something was slightly off is [when I] went home…for Christmas. And my mother was always very, very good with her hands. We were baking these crescent cookies, and they just didn't look right on the baking sheet. They were not neat, little crescent rolls, which is what she would've made before. So that was a very clear visual representation that something was not right … It took us a long time before we even brought her into a neurologist to get a diagnosis. It took many, many years."
Otuska is a recipient of the Guggenheim Fellowship, and her first novel, When the Emperor Was Divine, won the 2003 Asian American Literary Award and the 2003 American Library Association Alex Award. Her second novel, The Buddha in the Attic, was a finalist for the National Book Award in 2011 and won the 2012 PEN/Faulkner Award for Fiction and the 2011 Langum Prize in American Historical Fiction.
Listen to the full episode of NPR's Fresh Air podcast featuring Julie Otsuka here.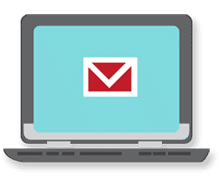 Sign up now and stay on top of the latest with our newsletter, event alerts, and more…