National Family Caregiver Month: AFTD Comstock Respite Grants and Self-Care
FTD can be exhausting for people with a diagnosis and care partners alike. The around-the-clock work of caring for someone with FTD can lead care partners to neglect their own needs, leading to potential mental and physical ailments later.  
Care partners should strive to practice self-care daily to preserve mental and physical well-being, and to maintain a comfortable quality of life throughout the FTD journey. Finding time to engage in activities – exercise, hobbies, joining a support group, outings with friends and family – can help alleviate some of the mental strain of caregiving. Seeking mental health counseling can help with handling symptoms such as anxiety or depression. And you should always see your doctor if caregiving has resulted in physical ailments.  
However, self-care can seem easier said than done. In addition to any personal roadblocks you may experience (such as guilt, fear, or a lack of motivation), you may lack the funds to engage in self-care, or have more practical concerns, such as not being able to find a care partner who can "tag in" to provide a reprieve.  
AFTD understands how hard it can be for care partners to look after their own needs while caring for a loved one. To that end, we offer Comstock Respite Grants to provide care partners with financial resources that can help them tend to their needs.  
Respite Grants can be used for services such as yoga, meditation, or other classes and resources to help you maintain your mental and physical well-being. Grants can also be used for services like adult day services, in-home care, or short-term at-home or facility-based care to provide time off for care partners.  
Laura Gist, who is a care partner for her husband, Todd, told AFTD how Comstock Grants helped her and her son look after themselves on their journey.  
"My husband was diagnosed with Primary Progressive Aphasia in 2015 – he was 54, and our son was 10," Laura said. "Fast forward, our son is 17 and Todd is unable to take care of his activities of daily living (ADLs) and requires constant care." 
Laura's FTD journey has been difficult. She characterized caregiving as a "24/7 job that nobody hopes to have.   
"It is mentally exhausting and hard to explain to family and friends. Unfortunately, many friends start to fade away; they don't know what to say or don't want to ask. My son and I are grateful for any time we can get away and have a normal life for a few days, or even a few hours." 
Having children involved makes being a care partner even harder, Laura notes. "They aren't prepared to deal with this and – and they shouldn't have to." However, using the Comstock Respite Grant she received, Laura was able to take a few days to enjoy a much-needed break with her son. The break gave them time to relax, have a few laughs, and look after themselves.  
"Seeing my son happy and smiling warms my heart!" Laura said.  "We are so grateful to the Comstock Grant and what it enables us to do for our mental health." 
If you are a full-time family care partner and would like to consider applying for a Respite Grant, visit the Comstock Respite Grants page of AFTD's website. A printable pdf version of the application is also available if you would like to mail a physical copy instead.  
Visit the Comstock Grants page to view AFTD's other financial resources for care partners, such as Travel and Quality of Life grants.  
If you have any questions or concerns about Comstock Grants, need help with self-care, or need any other guidance for your FTD journey, reach out to the AFTD HelpLine at 1-866-507-7222 or [email protected].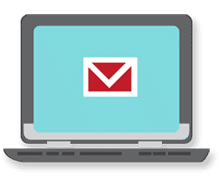 Sign up now and stay on top of the latest with our newsletter, event alerts, and more…