Lowering the Risk of COVID-19 While Living with FTD
We are living in an unprecedented time. We are all at some risk from COVID-19, but medical conditions – particularly those that arise for those of us who are aging – can increase the risk for COVID-19 to be serious or even fatal.
Different forms of FTD bring their own challenges at any age. Individuals with progressive supranuclear palsy (PSP) and corticobasal degeneration (CBD) face swallowing problems, the possibility of chronic aspiration, and aspiration pneumonias. These all bring a higher risk of becoming more severely ill from COVID-19.
If you or a family member is living with PSP, CBD, or any form of FTD, here are some things you can do to lower the risk of exposure to COVID-19:
Follow the key current guidelines: stay at home, avoid unnecessary visitors, wash your hands often for 20 seconds, and when you do need to be in public, keep at a safe physical distance and use disinfectant wipes to clean the surfaces you have to touch.
People with the CBD and PSP forms of FTD may continue having rehab or other healthcare professional contact, but you should suspend these in-person contacts if you are experiencing respiratory symptoms, or if you know that there has been contact on either side with someone who had COVID-19. Keep contact through telemedicine if it is offered.
Whatever you are experiencing, it is important not to panic, since stress and anxiety may worsen the symptoms.
Check to see if your doctor's office is one of many now offering telemedicine office visits.
Care partners are already in a stressful situation. Take extra care to avoid feeling overwhelmed, and search for respite and ways to decrease anxiety where you can find them (i.e., meditation, an album or book or movie that you love, a favorite leisure activity).
The following tips will also help you to stay comfortable and connected at home:
Stay in touch with family, friends, neighbors and other sources of support via phone or email. This will keep people aware of how you are doing and help you to stay on top of changes that may be occurring in your community.
If you don't have a strong support network, search in your community for organizations that can consistently check on your welfare.
Use home delivery services whenever possible. There may also be resources in your community that provide home delivered meals and grocery delivery to those in need.
Make sure that you have extra supplies of any needed medicines on hand; take inventory and reorder any that are running low.
People with PSP and CBD may have non-fluent aphasia and have difficulties expressing themselves. Follow Dr. Mesulam's wise advice to improve communication.
Finally, if you develop symptoms of COVID-19 and believe you may have been exposed, call your health care provider or local health department. They can route you to the best mode of getting the care you need without putting you or others at unnecessary risk.
We are all here to help you. A significant number of AFTD support group volunteers are offering remote options in place of their regular in-person meetings. AFTD's HelpLine and private Facebook group are two potential sources of information and support, and AFTD is regularly adding resources and information to help you navigate FTD and COVID-19.
AFTD is always looking for feedback on how we can be the most effective in our support to the people we serve. Please do not hesitate to be in contact with any questions or thoughts. I wish you and your family the best during this challenging time.
Sincerely,
Irene Litvan, MD, FAAN, FANA
AFTD Medical Advisory Council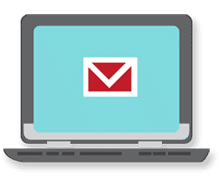 Sign up now and stay on top of the latest with our newsletter, event alerts, and more…