Webinar: Self Care, Mindfulness and Remaining Positive
AFTD is presenting a series of webinars reflecting material originally developed for the 2020 AFTD Education Conference, which was canceled due to the COVID-19 pandemic. The material has been adapted to reflect the current climate.
Caring for a loved one with FTD is a difficult journey even in the best of times. Over the last month its difficulty has grown exponentially, as social distancing and quarantining have become common in our lives. In this webinar, registered yoga teacher and AFTD Ambassador Corey Esannason presents and demonstrates ways to help FTD caregivers cope during this stressful and uncertain time. The presentation offers participants the opportunity to learn a variety of stress-management and -reduction techniques, as well as simple mindfulness-based exercises such as breathing and relaxation practices. AFTD Scientific Director Nadine Tatton, PhD facilitates the webinar.
*Please have a pen and paper available for use during the webinar.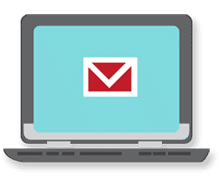 Sign up now and stay on top of the latest with our newsletter, event alerts, and more…