ALLFTD-Affiliated Neurologist Explains Aphasia Following Bruce Willis Diagnosis
Following actor Bruce Willis's recently announced aphasia diagnosis, neurologist Nupur Ghoshal, MD, PhD, gave more insight into what aphasia is and how it impacts a person's communication abilities in an Apr. 1 interview with St. Louis's CBS affiliate.
Dr. Ghoshal, a physician at Washington University's Barnes-Jewish Hospital in St. Louis, defined aphasia as a "difficulty with communication as a result of some degree of brain injury or disease." About one million people in the U.S. are currently diagnosed with aphasia. Difficulty in speaking, reading, writing, and understanding other people's speech are some of the first signs, Dr. Ghoshal said.
The neurologist shared that about 85 percent of aphasia cases are due to strokes, and that recovery could be possible by working with speech pathologists. If the aphasia is caused by a neurodegenerative process, Dr. Ghoshal said that the "goals kind of switch. We're going from recovery to empowering patients with tools to extend their language [capabilities] moving forward."
Dr. Ghoshal specializes in treating persons diagnosed with varying neurodegenerative disorders and dementia types, including FTD. Washington University is part of ALLFTD, the multi-site North American consortium of FTD-focused research centers.
Dr. Ghoshal participated in the 2020 World FTD Marathon, a day-long series of interactive webinars from around the world, and has presented at AFTD's annual Education Conference. She has also participated in multiple AFTD webinars, including a January Perspectives in FTD Research , presented jointly by AFTD and the FTD Disorders Registry.
Watch Dr. Nupur Ghoshal's interview here.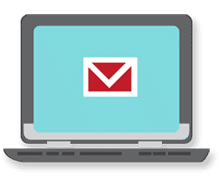 Sign up now and stay on top of the latest with our newsletter, event alerts, and more…