ALLFTD Study Recruiting Participants to Help Further Understanding of FTD
ALLFTD, the North American consortium of FTD-focused research centers, is recruiting participants in a longitudinal study that aims to examine how FTD progresses and presents itself over the long term to better prepare for clinical trials.
Funded by the National Institutes of Health, ALLFTD comprises 18 site centers that enroll persons diagnosed with a variety of FTD-related disorders and syndromes. The cooperative study is co-directed by Dr. Brad Boeve of the Mayo Clinic and Drs. Adam Boxer and Howard Rosen of the University of California, San Francisco (UCSF). Drs. Boeve and Rosen are members of AFTD's Medical Advisory Council.
Launched in 2020, ALLFTD combines two FTD-focused research studies: Advancing Research and Treatment for Frontotemporal Lobar Degeneration (ARTFL) and Longitudinal Evaluation of Familial Frontotemporal Dementia Subjects (LEFFTDS).
Dr. Adam Staffaroni, a neuropsychologist at UCSF's Memory and Aging Center, provided updates on ALLFTD's progress during AFTD's 2021 Education Conference that took place in May. While ALLFTD has succeeded in its initial efforts in enrolling participants, researchers are looking to increase involvement in the study, Dr. Staffaroni said. (The FTD Disorders Registry is a partner to ALLFTD, supporting recruitment and remote data collection.)
The COVID-19 pandemic impacted ALLFTD's recruitment, slowing new enrollment and reducing in-person evaluations. A gradual easing of restrictions has allowed researchers to resume their efforts. More participation allows investigators to understand the natural FTD history, develop biomarkers for diagnosis and prediction, identify new genes and mutations associated with FTD, and create an FTD clinical trial network.
The study's recruitment plan is split into a longitudinal arm and a biofluid-focused arm. The former aims to enroll 1,100 participants. Participants and a study partner will go to their designated site for two to four visits per year. Participation includes getting blood drawn, undergoing neurologic examinations, a brain MRI, and completing questionnaires.
The biofluid-focused arm of the ALLFTD study, which is seeking 1,000 participants, allows for enrollees to complete their participation in a single visit to a research site. It will primarily consist of symptomatic FTD participants, although asymptomatic family members will be considered on a case-by-case basis. Participants in this arm will also have their blood drawn, undergo neurologic examination, and complete questionnaires.
Enrollees in the longitudinal arm of the study will be able to use the new ALLFTD mobile app to submit data. Participants will also be able to answer questionnaires via the app; take cognitive, motor, and language assessments; and submit speech and language samples.
"The app will provide us with additional data that can't be captured in a typical annual visit," Dr. Staffaroni said. "By being able to administer these tests more frequently, we're going to get a more reliable estimate. We think [it will] help us be more sensitive to the earliest changes of the disease and allow us to collect some novel information, like step count."
Visit allftd.org to learn how to participate in the ALLFTD study.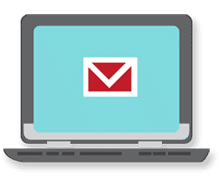 Sign up now and stay on top of the latest with our newsletter, event alerts, and more…