Perspectives in FTD Research Webinar: FTD Biology and Testing — Why Do You Need My Samples?


The more we learn about FTD, the closer we come to having effective treatments and a cure. Persons diagnosed with FTD and their loved ones can advance the science of FTD by taking part in vital FTD research procedures. In this webinar, presented by AFTD and the FTD Disorders Registry, experts explain everything you need to know about these procedures: what they are, why they are important, and what to expect when undergoing them yourself.
AFTD Senior Director of Scientific Initiatives Penny Dacks, PhD, explains the concept of biomarkers – biological measurements that show specific disease processes in the body. Researchers are hard at work trying to find a biomarker for FTD, which could help them develop potentially lifesaving treatments and improve the accuracy of diagnoses.
Then, Nupur Ghoshal, MD, PhD, of Washington University in St. Louis, introduces some of the procedures involved in research – including blood draws, neuroimaging, skin biopsies, and lumbar punctures – and explains what you need to know before taking part.
During this hour, viewers will:
Learn what biomarkers are and why they are needed to improve diagnosis and treatment for FTD.
Become familiar with procedures that are often used in FTD research, including how they are done, what the risks are, and why they are so important to lead us into a future free of FTD.
Gain a sense of what it is like to experience these procedures.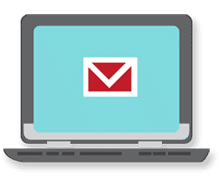 Sign up now and stay on top of the latest with our newsletter, event alerts, and more…