Advancing Research with FTSG
On March 8 and 9 AFTD hosted the eighth meeting of the FTD Treatment Study Group (FTSG) in Washington DC, convening more than 110 FTD researchers, funders and regulators for two days of presentations and discussion on ways to design effective clinical trials for FTD.
The conference, "Clinical Trials Methodology and Outcome Measures for FTD," was co-hosted by the National Institute for Neurological Disorders and Stroke, with additional sponsorship provided by a number of nonprofit and for-profit partners. Participants included 50 representatives from 27 different pharmaceutical and biotech companies, as well as regulators from the Food and Drug Administration (FDA), which is responsible for oversight of clinical trials and ultimate approval of any drugs.
Designing effective FTD clinical trials presents specific challenges. Both because FTD is still challenging to diagnose and because it is a rare disease, the population of people available for such trials is small.
Differences within FTD subtypes — clinical diagnoses, underlying disease pathology, and etiology (genetic vs. sporadic) — are additional factors that researchers looking to recruit individuals to an FTD clinical trial need to navigate.
The 2018 FTSG conference aimed to take a creative approach to resolving these issues. AFTD cast a broad net in recruiting speakers for the invitation-only conference, bringing in experts from other rare disease communities, such as ALS and neuro-oncology, which have decades of experience addressing similar challenges. Specific topics discussed included: patient recruitment, design of outcome measures that improve quality of life (rather than just lengthening it), and strategies to encourage data sharing across trials.
"By sharing their learnings, these colleagues can help us advance our own strategies, effectively cutting years from the time it could take us to generate meaningful results from a trial," said AFTD Scientific Director Nadine Tatton, PhD. "We were pleased and encouraged by the level of collaboration in the room, and by participants' interest in continuing these important discussions."
Additional sessions presented a survey of the landscape of FTD clinical trials conducted to date, and explored ways the current "age of big data" (as typified by patient registries, natural histories, and wearable technologies) can improve how clinical trials are executed.
AFTD founded FTSG in 2010 to promote scientific interactions and collaborations between academia and industry, with the ultimate goal of accelerating the development of effective treatments for FTD and related disorders. Organizers plan to publish a summary of the meeting, to promote broadly throughout the research community.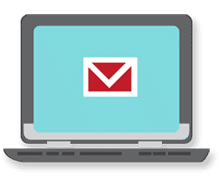 Sign up now and stay on top of the latest with our newsletter, event alerts, and more…