AFTD is proud to announce our 2017 Pilot Grant awardees: Todd Cohen, PhD, Assistant Professor at the University of North Carolina – Chapel Hill; and Haakon Nygaard, MD, PhD, Assistant Professor at the University of British Columbia.
Dr. Cohen (above) was awarded the 2017 Basic Science Pilot Grant for his proposal, "Accelerating tau pathogenesis in a new mouse model of frontotemporal dementia." He previously received the first AFTD Postdoctoral Fellowship in 2009.
Dr. Cohen's project will use mice that have been genetically engineered to produce mutant tau proteins with add-ons known as acetyl groups — an abnormality that makes these proteins highly toxic and mimics one of the features of the harmful tau proteins found in FTD.
"We anticipate that by targeting the proteins that control these aberrant modifications, we will identify new therapies that reduce tau pathology and prevent cognitive impairments in people with FTD," he notes.
Dr. Nygaard (left) received the Susan Marcus Fund Clinical Research Pilot Grant for his proposal, "Ambulatory assessment of sleep disorders in FTD." He will examine sleep abnormalities — a common, but poorly understood clinical feature of FTD — using two portable recording devices: an actigraphy watch and a specially designed electroencephalogram (EEG) headband.
Research on sleep disturbances usually takes place in the unfamiliar and potentially stressful environment of a sleep laboratory. Dr. Nygaard's approach will allow him to monitor changes in the sleep patterns and circadian rhythm of participants in their own homes. Such changes could ultimately aid diagnosis or lead to a biomarker to assess the effectiveness of new treatments.
By providing seed funding for innovative research by early-career investigators, AFTD's Pilot Grant Program fosters additional FTD research: Previous AFTD Pilot Grant recipients have attracted more than $7.5 million in follow-on funding and published 26 grant-related scientific papers.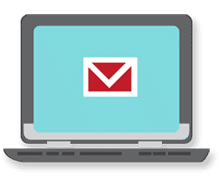 Sign up now and stay on top of the latest with our newsletter, event alerts, and more…