Washington Post Highlights Challenges of FTD Care
In a personal and stark description of the difficulties of FTD caretaking, the Washington Post sheds light on the unique challenges of the disease and the impact on young couples and families.
The article centers on Diana Daniels and her husband David Wetzl, an artist diagnosed with FTD in middle age. Daniels, who also watched her late stepfather go through FTD, describes the toll Wetzl's diagnosis has taken on both their lives. She shares how the disease has changed the man she once knew, causing erratic and inappropriate behavior that has at times become resistant and aggressive.
In telling the couple's story, writer Erika Mailman emphasizes the unique challenges posed by young-onset dementia. The article points to the impact FTD can have on the careers of both the person diagnosed and their partner, as well as the added difficulties imposed by a health care system that is more accustomed to dealing with elderly people with dementia.
"Everyone thinks dementia is just that you don't remember stuff, but it's irrational behavior and impulses and drive," Daniels says in the article.
AFTD Medical Advisory Council member Bruce Miller, MD, who is Wetzl's doctor and director at University of California at San Francisco's Memory and Aging Center, also speaks to the unique burdens imposed on FTD caregivers.
Click here to read the article online.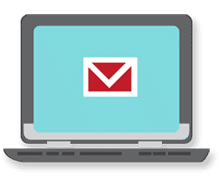 Sign up now and stay on top of the latest with our newsletter, event alerts, and more…