"Vogue" Covers AFTD's 2022 Hope Rising Benefit
(L-R: AFTD CEO Susan L-J Dickinson, AFTD Board member Donald E. Newhouse, Hope Rising Benefit Chair David Zaslav, Hope Rising Host Paula Zahn)
AFTD's 2022 Hope Rising Benefit returned on March 30 for its first in-person event since 2019, and was subsequently featured in an article that appeared on the website of Vogue.
Vogue's online coverage of the event includes a photo gallery of attendees, which included Benefit chairs Anna Wintour, Vogue editor-in-chief; Discovery Inc. CEO David Zaslav; and Investigation Discovery's Paula Zahn, who hosted the event for the fifth year. The event raised $2.15 million, all of which will go directly to supporting AFTD's mission; all benefit costs were covered by event leadership.
The gala event, hosted at the Ziegfeld Ballroom in New York City, included the recognition of AFTD Board member Donald E. Newhouse, who received the Susan Newhouse and Si Newhouse Award of Hope in honor of his philanthropic commitment to AFTD's mission. Tony Award-winner Jessie Mueller provided the evening's musical entertainment, including a rendition of "If You Knew Susie" in homage to Mr. Newhouse's late wife, Susan, who lived with FTD. According to the Vogue article, the performance left the entire 380-person audience "with tears in their eyes and even fuller hearts."
The night included a tribute video produced by Discovery Inc. in recognition of Mr. Newhouse's dedication to assisting AFTD in building a future free of FTD. New York State senator Michelle Hinchey also honored Mr. Newhouse with a tribute video that played during the event.
Read the Vogue article here.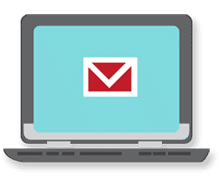 Sign up now and stay on top of the latest with our newsletter, event alerts, and more…