Donald Newhouse Honored for Work Targeting Primary Progressive Aphasia, All Forms of Most Common Dementia under 60

On Wednesday night, at the Ziegfeld Ballroom in New York City, The Association for Frontotemporal Degeneration (AFTD) honored Donald Newhouse at its 2022 Hope Rising Benefit.
Donald lost his wife, Susan Marley Newhouse, to primary progressive aphasia, a form of FTD, in 2015. By what he describes as a "quirk of fate," Donald also lost his brother Si Newhouse (then co-owner with Donald of Advance Publications) to a different form of the same disease in 2017.
AFTD honored Mr. Newhouse – a Board member of the organization – for his leadership and contributions to a deeply personal cause: bringing forward a world with compassionate care, effective support, and a future free of FTD.
Click here to read more.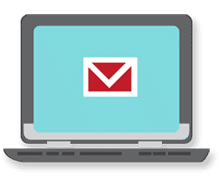 Sign up now and stay on top of the latest with our newsletter, event alerts, and more…