AFTD Hope Rising Benefit Convenes Hundreds in NYC
(L-R: AFTD CEO Susan L-J Dickinson, Hope Rising Benefit Chairs David Zaslav and Anna Wintour, AFTD Board member Donald E. Newhouse, Hope Rising Host Paula Zahn, Hope Rising Benefit Vice Chair Kathy Newhouse Mele, AFTD Board member Beth Walter)
Last night, more than 380 people gathered in New York City to mark the 2022 Hope Rising Benefit. The first in-person AFTD Benefit since 2019 convened people with FTD, care partners, health professionals and researchers, and a community of supporters dedicated to advancing AFTD's mission.
The gala event raised $2,150,000. All benefit costs were covered by event leadership, so all proceeds from this event go directly to supporting AFTD's mission.
AFTD Board member Donald Newhouse was honored with the Susan Newhouse and Si Newhouse Award of Hope. Paula Zahn hosted, and AFTD Board member Beth Walter provided the evening's keynote speech. Attendees saw a new AFTD video — produced by Discovery, Inc. — honoring Donald Newhouse, and heard from New York State Senator Michelle Hinchey.
Jessie Mueller provided the evening's entertainment.
Click here to read an AFTD press release about the event.
AFTD thanks the following sponsors for their generous support of the 2022 Hope Rising Benefit:
SUSAN AND SI'S CIRCLE
THE FARLEY PIERRE LACROIX CHANG GANG    |   JUDY & LEONARD LAUDER   |   SAMUEL I. NEWHOUSE FOUNDATION
HOPE RISING CIRCLE
THE DURST ORGANIZATION   |   GANZI FAMILY FOUNDATION   |   KATHERINE FARLEY & JERRY SPEYER
VISION CIRCLE
GEORGE L. OHRSTROM JR. FOUNDATION   |   LEEDS FAMILY FOUNDATION   |   CAROL SUTTON LEWIS & WILLIAM M. LEWIS, JR.   |   THE MIRON FAMILY   |   THE EDWARD JOHN & PATRICIA ROSENWALD FOUNDATION   |   THE SWID FOUNDATION   |   THE MIKE WALTER FAMILY
SUPPORTER CIRCLE
JENNIE AND RICHARD DESCHERER   |   THE GREEN FUND | BRIAN HAMILTON   |   HOULIHAN LOKEY   |   ARNOLD S. & MADALEINE PENNER FAMILY FOUNDATION   |   SYDNEY LICHT & TOM SUMMER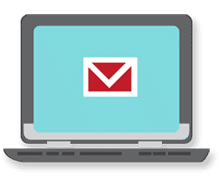 Sign up now and stay on top of the latest with our newsletter, event alerts, and more…