Mom of Young Woman with FTD Writes About Need for Quality In-Home Care
A New Hampshire newspaper featured an editorial on June 5 emphasizing the importance of quality in-home caregiver services, especially for families impacted by young-onset dementia.
Jamie Villers, a nurse supervisor from Concord, wrote an editorial in the Concord Monitor detailing the difficulties she's endured in finding suitable in-home care for her 31-year-old daughter, Alyssa, who has FTD.
Villers chronicled Alyssa's journey toward her FTD diagnosis and the changes that she and her family have undergone in the process.
"As her condition worsened, we were no longer able to leave her home alone safely. I had to move to a place that would suit both of us so she could live with me. I work full time, so I needed to find her a home caregiver during the day," Villers said. "Unfortunately, the caregiving industry is underfunded and also understaffed. This lack of investment not only affects their own families but also the families who want to hire them."
The quality of home care is directly tied to poor working conditions in the field. Villers wrote: "On average, home care workers make $17,000 a year and many do not get paid sick time, vacation time, or affordable healthcare."
Her lack of access to a full-time caregiver for her daughter has taken a toll on her own work life, Villers said.
"As a nurse supervisor, I often have to pick up slack at work. I might have to fill in for a sick staff member, but then I get a phone call from home about Alyssa and I have to leave abruptly. Not having caregivers has damaged how I'm seen by my employees. It makes me look unreliable," she wrote.
While Villers has been able to find a consistent caregiver for Alyssa, the caregiver cannot work full-basis due to the high demand for in-home care.
Read Jamie Viller's full editorial here.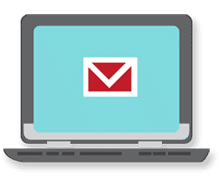 Sign up now and stay on top of the latest with our newsletter, event alerts, and more…