Giving a Hand to Our Helping Hands! AFTD's Persons with FTD Advisory Council
"We are passionate about the people with this disease having a voice," said Amy Shives, speaking on behalf of the AFTD Persons with FTD Advisory Council, of which she is an inaugural member. "We're passionate about the fact that we are still very bright and very able, as our group proves."
Since 2020, the Council has helped to ensure that the insights of people living with FTD are considered in the development of AFTD's policies, programs, and services. Before the Council was officially chartered last year, AFTD relied on an informal "Think Tank" of persons diagnosed to inform its work.
"AFTD has given me a very rare opportunity to work with like-minded people for betterment and to push the mission forward. Sometimes it's not easy but knowing that I have a tribe and that we move [the mission] forward together, it gives me hope for tomorrow," said Teresa Webb, Council co-chair.
Historically, Council members say, the perspectives of persons diagnosed have been underrepresented or even ignored in discussions about FTD – something they are working to rectify. "I think it's important that people know what it's like living with this disease" from a firsthand source, Council member Anne Fargusson said.
AFTD Advocacy Manager Matt Sharp said that formalizing the Council was "an important step forward for AFTD to include the perspective of those living with this disease in our work."
For many of the members, joining the Council has provided a sense of purpose, working with AFTD to help create a better future. Jennifer Lee, who joined the Council in June, shared that "being proactive with the [Council] allowed me to focus on that work while looking at the positive side of everything rather than sitting there and waiting for the sky to fall."
Lee continued: "If someone has FTD, they should volunteer – because who better to volunteer than somebody who lives with it every day? Through your own experiences, you can share with others what works for you and what could work for them."
For member Steve Perlis, the Council has been valuable source of connection. "I feel like I've found a home," he said. "These are not just colleagues — these are friends.
"Telling [our] stories is a good starting point for raising hopes and resurrecting the dreams that people like us have for being useful, productive, and relevant in today's world," he added.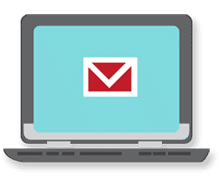 Sign up now and stay on top of the latest with our newsletter, event alerts, and more…