Giving a Hand to Our Helping Hands!
AFTD Volunteer: Meghan Roscoe
AFTD is so proud of our committed, passionate, and energetic network of volunteers across the country. Even during the pandemic, volunteers are still making an impact and moving AFTD's mission forward.
One such volunteer is Meghan Roscoe of Connecticut. For the past six years, Meghan contributed to AFTD's mission by serving as a Food for Thought liaison and support group volunteer, and by doing community outreach. Her longevity speaks volumes, and AFTD is grateful for her dedicated service to the organization.
"After helping take care of my father and living through this horrendous disease, I didn't want anyone else to face the obstacles my family did," she said. "My hope in volunteering was that I could help others avoid some of the mistakes we made and guide them through this chapter of their lives."
Meghan is accomplishing what she set out to do when she joined AFTD's volunteer network in 2014. Throughout her years of service, Meghan has met many caregivers and says she is "honored that they have shared their personal journey with me."
For Meghan, the most rewarding part of volunteering is "hearing support group members say 'thank you' and knowing I've had a beneficial impact in such a difficult time. It's fulfilling to be able to make this transition easier in any way possible."
"As one of our longest standing Food for Thought liaisons, Meghan goes above and beyond, forming bonds with those she interacts with and dedicating her time and commitment to advance AFTD's mission," said AFTD Grassroots Events Coordinator Brittany Andrews. "In her leadership role, she empowers volunteers by assisting them with our flagship fundraising and awareness campaign."
AFTD Volunteer Coordinator Jeni Cardosi added, "AFTD is so grateful for Meghan's valuable contributions over the past six years and the lives she has touched along the way. She has made a difference for so many affected by FTD and is a model volunteer for others to follow."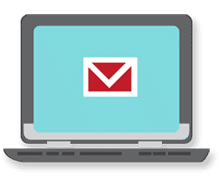 Sign up now and stay on top of the latest with our newsletter, event alerts, and more…