Annual Hope Rising Benefit Goes Virtual for 2020
Since 2016, supporters of AFTD have gathered in New York City for the annual Hope Rising Benefit, which in its first four years raised nearly $8 million to advance AFTD's mission.
Though concerns about the ongoing pandemic prevented Hope Rising from taking place in person this year, past Hope Rising chairs and committee members, seeking to capture the event's momentum, mobilized a fundraising campaign to engage previous years' attendees and donors. Their hard work raised $1.4 million, enabling AFTD to strengthen and build upon our capacity to provide help and hope for families affected by FTD – qualities made more essential by the challenges brought on by COVID-19.
Discovery, Inc. organized and produced a digital program, which featured special appearances from members of the AFTD community. Jennifer Lee, who is living with primary progressive aphasia, and AFTD Board Chair David Pfeifer, whose wife Cathy was diagnosed with ALS and FTD in 2014 and passed away in 2016, shared their perspectives of living with FTD, exemplifying the personal impact that AFTD has on those affected by this disease.
Ming-Yuan Su, PhD, AFTD's 2019 Basic Science Postdoctoral Fellow, shared her passion for neurology and how support from AFTD has helped advance her research on the C9orf72 gene, which she hopes will drive future treatments for FTD and related diseases.
As in previous years, journalist Paula Zahn, whose mother lived with a form of dementia, hosted the presentation, which includes messages of thanks and hope from AFTD volunteer and donor Donald E. Newhouse, Benefit committee members Anna Wintour and David Zaslav, and AFTD CEO Susan L-J Dickinson. The presentation concluded with a compilation of musical performances from previous years' events.
We are looking forward to next year's Hope Rising Benefit, scheduled for October 14 in New York City, where we plan to honor the many years of hard work and generous support of Mr. Newhouse.
Click here to watch the digital program organized and produced by Discovery, Inc.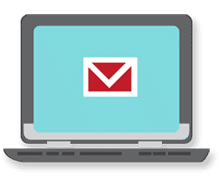 Sign up now and stay on top of the latest with our newsletter, event alerts, and more…