AFTD Staff Featured in FTD Care Webinar
In a recent webinar hosted by Home Instead Senior Care, AFTD Program Manager Matthew Sharp and Education Program Manager Deena Chisholm discuss FTD and caring for persons with the disease, as well as resources and services offered by AFTD.
Hosted by Home Instead gerontologist and caregiver advocate Lakelyn Hogan, the webinar offers a detailed overview of FTD and its signs and symptoms, and the ways in which it differs from Alzheimer's disease. Chisholm also speaks to the challenges of the diagnosis journey in FTD, noting how many families face difficulties reaching an accurate diagnosis.
The hour-long discussion also covers the many resources and services AFTD can provide to those facing this disease, including its HelpLine, Comstock Grants, and educational newsletters and webinars. Sharp expands upon these resources, as well as the ways caregivers can find and provide support, and recent FTD research and clinical trials.
The webinar streamed live on March 19 and included participants from around the country and abroad. A listener Q&A at the end of the discussion covers additional information and resources.
You can watch the full video below.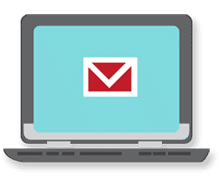 Sign up now and stay on top of the latest with our newsletter, event alerts, and more…