"The Voice" Singer Performs in Honor of Her Late Mother, Who Had FTD
FTD awareness made its way to prime-time television last night, when Parker McKay, a contestant on NBC's The Voice, delivered an emotional performance and opened up about her family's FTD journey on the singing competition's October 5 episode.
The 29-year-old spoke about losing her mother, Tracey Lintelman, to FTD right before she left for her Voice audition. Lintelman began experiencing symptoms related to FTD nearly five years ago, and was diagnosed in summer 2020. She died in April, just shy of her 58th birthday.
"Her laugh and smile were absolutely electric, and she was and is loved by what seems like an infinite amount of people. Even when she was sick, she could still bring us so much happiness and laughter and love, and I will never be the same," McKay shared in a Facebook post following her mother's death.
During her appearance on the show, McKay told the Voice judges that her mother had inspired her musical journey.
"She gave me her love of music, and she gave me my courage, and I just can't believe I have to do this part without her," McKay said.
McKay, who hails from New Hampshire, was selected to move on in the competition show as part of Kelly Clarkson's team.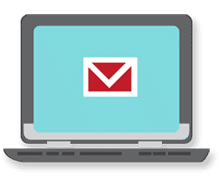 Sign up now and stay on top of the latest with our newsletter, event alerts, and more…