Cast of "Zoey's Extraordinary Playlist" Talks About the Impact of the First Season
The entire cast of Zoey's Extraordinary Playlist, including creator Austin Winsberg, gathered to talk about the experience of creating the show and unique role music played in fostering a sense of connection.
The NBC series, which concluded earlier this summer, centers on a young woman who gains the ability to hear the innermost thoughts of people around her as songs and musical numbers. These newfound abilities allow Zoey to connect with her friends and family in a unique way, notably with her father Mitch, who is living with progressive supranuclear palsy (PSP) and unable to speak.
In an hour-long interview with the Paley Center for Media, the cast discusses the mechanics of filming a show that relies so heavily on song and dance, as well as the ways in which the series navigates the pain, loss, and uncertainty of everyday life.
Winsberg, who drew inspiration for the storyline from his late father's journey with PSP, describes how he tried to remain authentic to his family's experience during filming, which in turn allowed him to process his own feelings of grief surrounding the loss of his father.
"I watched my dad decline over the course of nine months, so you're just watching a very vibrant, dynamic, outgoing, expressive human being lose really all abilities to communicate," Winsberg said. "It took me a while to try to figure out how to put that experience into words."
Winsberg also shares how the finale episode, in which Zoey says goodbye to her father, allowed him a chance to reimagine his own father's death.
"I was there with my dad at his bedside to watch him pass through a very painful end and I didn't want Zoey to have to live in that space," he says. "So, I like thinking in that final moment Mitch wanted to take her away from that and in some way was trying to protect her from the end and let her know he lives on with her."
Peter Gallagher, who plays Mitch, also shares how he worked to accurately portray a person living with PSP, which was shaped by his own mother's experience with dementia.
You can watch the discussion online. The show, which was recently renewed for a second season,  is available to stream on Hulu and YouTube.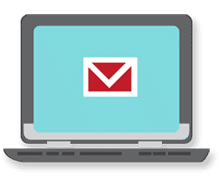 Sign up now and stay on top of the latest with our newsletter, event alerts, and more…