Eight-Year-Old Dallas Girl Shares AFTD Fundraiser on NBC News
Caroline Cary, an eight-year-old who is raising money for AFTD with the creation of her own summer fitness bootcamp, was featured on this week's NBC Nightly News with Lester Holt: Kids Edition.
Based in Dallas, Cary founded C-Dog's Front Yard Bootcamp earlier this summer after sports were canceled due to COVID-19. She hopes the Saturday morning workouts, which include a variety of stretches and exercises, can help keep both herself and other kids in the neighborhood active during the pandemic.
"I love it because I get to see all my friends," she told NBC. "You need to get your body groovin' and it's fun to exercise."
Caroline, whose grandmother has FTD, has decided to donate a portion of the proceeds raised from selling t-shirts for the boot camp to support AFTD's mission. She hopes the contribution will help to advance research into finding a cure for the disease. If you are interested in donating, click here to learn more.
NBC's full interview with Cary is available here, starting around the 14:30-minute mark.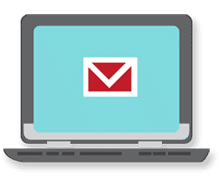 Sign up now and stay on top of the latest with our newsletter, event alerts, and more…