Mother Impacted by FTD Writes Children's Book About Dementia
A mother of three whose father is living with FTD has launched pre-sales of a children's book she wrote to help kids understand dementia, a portion of whose sales will be given to support AFTD's mission.
When Alecia Smith's father was diagnosed with FTD at the age of 61, she struggled to find a way to explain the disease to her three children, who were all under the age of five at the time. A teacher and book lover, Smith began searching for a book that could help her talk to her kids about what they may experience with their grandpa. But when she was unable to find a book that fit her family's journey, she decided to take matters into her own hands.
Smith has since written Ellie's Butterflies, a children's book that she describes as a "loving story about understanding dementia." The book features an honest approach to the complicated feelings surrounding an FTD diagnosis and offers a support guide for parents facing difficult conversations with their children about dementia.
Ellie's Butterflies is ready for publication and Smith has launched a Kickstarter campaign for pre-sales, in which a portion of the proceeds raised will be donated to support AFTD's work. After the book is printed, Smith will also donate 10% of the sales from every book to help advance AFTD's mission.
"My mission for this project has always been to create a story that would support families impacted by dementia," she writes on her Kickstarter page. "Loving someone with dementia can be scary and confusing! So I wrote a story that could help ease the conversations about dementia—and through that, bring more love (and less butterflies) to the families that need it most."
For more information about the book and how to purchase a copy, please click here.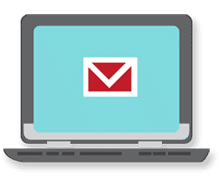 Sign up now and stay on top of the latest with our newsletter, event alerts, and more…